Looking for US businesses for sale? Online platforms with a good reputation can help business owners buy and sell businesses.
Companies with different prices are listed in business directories.
When buying a business through a platform, entrepreneurs should hire professionals to help them do their research.
This article is for people who want to start their own business and want to buy a small business online.
A lot of people want to be their own boss and start their own business. Small and medium-sized businesses, on the other hand, face problems. Starting, running, and keeping a business going is hard, and it can be hard to stay profitable. Many new businesses fail before they even have a chance to get going.
Some would-be business owners buy a successful business or open a franchise instead of starting from scratch. Buying an already-running business is less risky because it has already shown that it can be successful.
Here are nine of the most reliable and useful online platforms for buying and selling businesses to help you get started.
Websites to Find US Businesses for Sale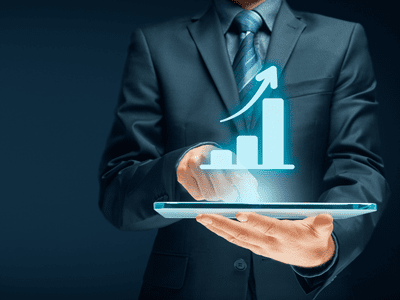 BizBuySell
BizBuySell says that it is "the internet's largest marketplace for selling businesses." It gives people the chance to buy a business or pick a franchise. It can also help you find financing, sell a business, and do other things.
Businesses can be found by category, state, or country. You can search for franchises by type, state, and the amount of money you have to invest by setting a minimum and maximum price. You can also search for a business broker near you, which is helpful.
BizQuest
BizQuest lets you look for an existing online business for sale by state, top cities, popular businesses, and popular restaurants. It also has benefits for sellers, like ads on sites like The Wall Street Journal and The New York Times that the company works with. You can also find a broker through BizQuest to help you look for a business to buy.
Tip: Opening a restaurant? On your list of restaurant equipment, you should include tables and chairs for the front of the house, as well as setting up a POS system to help with inventory and checkout. Find out more about how to open a restaurant.
BusinessBroker.net
BusinessBroker.net says that more than 28,000 businesses and franchises are for sale in its database. You can look for businesses and franchises, find brokers, and see listings by industry and location. BusinessBroker also has a finance and loan center that can help you choose the right small business loan and make decisions about buying a business with the help of professionals.
BusinessesForSale.com
BusinessesForSale.com has more than 59,000 listings for an online business for sale in the U.S. and around the world, including franchises. You can search for a business that fits your wants and needs by business type, location, and requirements, such as "work from home" or "owner-financed." BusinessesForSale.com also has email alerts and a service directory for people who need accountants, brokers, or lawyers for their small business.
BusinessMart.com
There are businesses and franchises for sale on BusinessMart.com, as well as tools and services to help with funding. You can search by location, by type of business, or, for franchises, by how much money you have. BusinessMart.com lets sellers post ads that reach tens of thousands of buyers. Also, buyers and small business owners can get quotes from vendors for services like phone systems and the best credit card processing services, which can help their businesses grow.
DealStream (formerly MergerNetwork)
DealStream has a database with more than 20,000 listings, such as businesses for sale and investment opportunities. Sellers can put up free ads and connect with entrepreneurs, investment bankers, and business brokers.
Franchise Gator
Franchise Gator only has listings for new franchises, but it has a lot of them. You can look for a new franchise based on location, industry and category, the amount of money you want to invest, and the best franchises. People who are interested in buying a franchise can also sign up for Franchise Gator's newsletter, which has tips from experts on how to buy a franchise and run a business.
FYI: If you own a business and want to franchise it, you need to know all about franchise agreements, franchise disclosure documents, and franchise fees.
LoopNet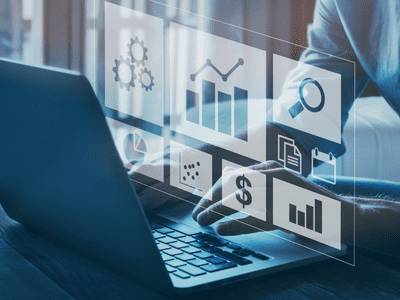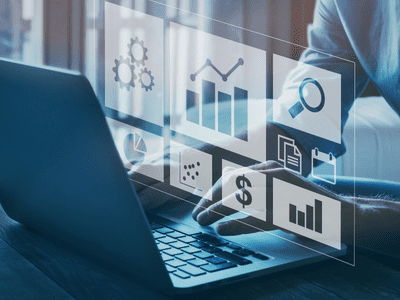 Since there are more than 1,500 commercial listings on LoopNet, it's easy to see why it's a good way to find businesses for sale in any area. LoopNet has a website, but it also has an app on Google Play and the App Store that lets you look through listings. This makes it easier for business owners and entrepreneurs who have a lot on their plates.
LoopNet has teamed up with several commercial real estate companies, such as Century 21, Cushman & Wakefield, CBRE, SVN, and Re/Max Commercial. Sellers can put their property on the market by adding an ad.
Flippa
Flippa is an online marketplace for buying and selling online, digital, and e-commerce businesses. It started out as SitePoint Marketplace. The site has listings for everything from small SaaS companies to independent websites, and many of the listings are for less than $150,000.