Do you want to start your own business online? Whether you're looking for a new career path or just want to generate some extra income, a business online for sale is the perfect option for you. This blog post shares information about businesses online for sale according to the Exchange marketplace.
Also, we are going to explore the process of starting and running a business online, as well as the benefits of doing so. By reading this blog post, you'll learn everything you need to know about starting your own business online. So what are you waiting for? Start building your business today!
---
Business Online for Sale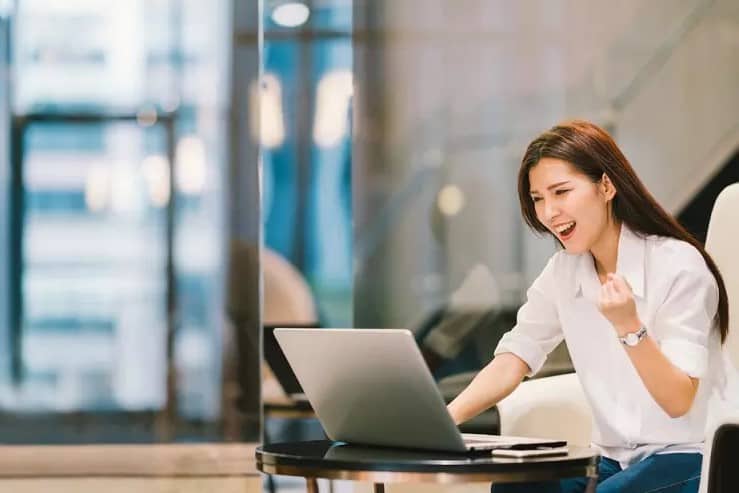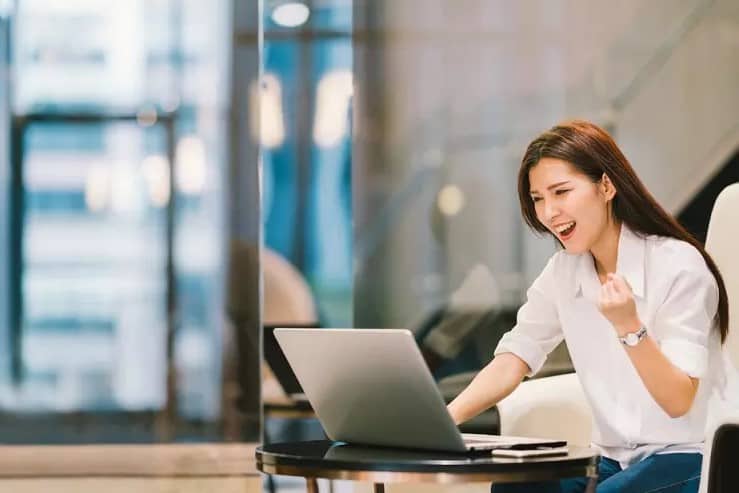 There are many business models to choose from when starting or running a business online. It's important to research and choose the right option for your unique situation. Some popular business models include franchising, corporate outsourcing, online selling, and app development.
Make sure you understand the tax implications and decide on the business model that will work best for you before getting started. Whether you're looking to start an e-commerce store, blog, or app, understanding the basics of online marketing is essential for success.
There are some marketplaces to buy and sell online business. However, here are some listed online businesses in the Exchange marketplace:
GH Beautymall
gh-beautymall.myshopify.com
Am Benjamin by name CEO& Administrator of [REDACTED] website designer and a network marketer .I have 3 years experience in webdesign and app and two years experience in online marketing.I have well build online shopping mall that I want to give out to a serious professional investor who own an online business. Am working on a project that will require my attention most that why am giving out my company. Secret about New project(am building a global online business that will bring vendors together worldwide to market their brand) I have also build 12 successful online business for top class industry)
Sale includes:
Logo and branding assets
Domain
Product photos
Social media Total followers: 45,000subscribers
Mailing List: 1,800subscribers
TAB Deals
tab-web-development.myshopify.com
TAB Deals is basically an online store selling mobile phone cases, for any phones, from iPhone, Sony, to Samsung, etc. Our logo is based on the brand name, which is TAB with green color means success in the business. The Dollar sign is obviously making money as you have more fun in this online business. Few applications we have installed are oberlo and Happy Email Automated -Thank you Email. Oberlo is connected with the popular online shopping site called Aliexpress, and our products are imported directly from the website with just a click. Happy Email will help by sending automated Thank You email once an order is done.
Sale includes:
Logo and branding assets
Product photos
Social media – Total followers: 2,268subscribers
MPG STORE SHOP
mpgstore.shop
We are a digital marketing agency. Certified inbound marketer. We have created this store as part of the digital marketing services we offer to clients. All we have done is to set-up the store and worked on SEO in order to help any buyer ready to get started with online store or an online business. We have got a social media network of 40K likes and followers including 2 Facebook groups and 1 Digital magazine with over 2 millions views. We are selling this store with a digital marketing strategy the buyer should follow in order to succeed. E commerce isn't part of our business model hence we are selling this store. What we are good at is to develop digital marketing strategy and assist clients to implement their marketing using the inbound way which is how marketing should be done going forward.
Sale includes:
Logo and branding assets
The store, the Facebook page, the client's list, and the mailing list.
Domain
Social media – Total followers:66subscribers
Suppliers
Mailing List: 216subscribers
Online Cash Earnings
online-cashearnings.com
thought i would have the time for it and could grow it, but i currently have too many and need to let some go.
i have too many and need to downsize the amount i control, i haven't given this one enough attention
just need to take the time and run advertising and promotions the product will sell itself if it is given a chance
Sale includes:
Logo and branding assets
Domain
Product photos – you will also get the domain name
Online Shop Digital
online-shop-digital.myshopify.com
I love designing. I'm facilitating the work of people who do trade. Opening stores is a long and laborious business, so I open stores and sell stores at a cheap price. To easy start you need a successfully designed store.The most important thing is quality products and good description.I think this is a good-well start to trade.
I really gave a lot of time and effort to create this camera store.I believe this store will find the owner who deserves.
This store is designed with a shopify theme.All the necessary setups are done.A lot of products are added from reliable suppliers.
AMELIA ONLINE STORE
amelia-online-store.myshopify.com
The real reason for starting this business is the chance that online sales offer us for a good income.The chance is given and we must not miss it.The idea of selling women's shoes, bags and underwear is great, because I think that women are better consumers than men, so the target group of this store.My ideas are inexhaustible for this job and I am in constant research
Sale includes: Personal support after the sale
My Luck Art Store
my-luck-online-store.myshopify.com
As time went by, the Pop Art culture developed and I found a store that often came up with advertising on social media. I have a right to use a pop-up design product with a popular audience. That's why I sold my store. The logo and designs are available corporate design. New user easy.
As time went by, the Pop Art culture developed and I found a store that often came up with advertising on social media. I have a right to use a pop-up design product with a popular audience. That's why I sold my store. The logo and designs are available corporate design. New user easy.
As time went by, the Pop Art culture developed and I found a store that often came up with advertising on social media. I have a right to use a pop-up design product with a popular audience. That's why I sold my store. The logo and designs are available corporate design. New user easy.
Sale includes:
Logo and branding assets
Product photos
You may also like this article: Sale Online Business – What to Look For
---
The Process of Starting a Business Online
The process of starting a business online is not as daunting as it may seem. Once you have chosen a business platform, the next step is to get started.
Start by setting up your profile and marketing materials, and make sure to optimize your selling strategies. When it's time to sell your business, make sure to do it efficiently and attractively.
Additionally, be organized and keep track of your finances so that you can continue growing your business for years to come.
---
Running a Successful Business Online
There's no doubt that online business is on the rise. With so many people living their lives online, it's no wonder that business online is becoming more and more popular. To start and run a successful business online, you don't need a lot of money. In fact, some of the best businesses online are run by people who are living below their means.
What you do need is a great idea for a business, a passion for it, and the willingness to put in the hard work. Start promoting your business online by using social media – this is a great way to reach new clients and grow your company.
There are many free resources available online, so start researching now. Once you've got an idea of what you're doing, it's time to build a strong website. This will be your first impression to potential customers, so make sure it's professional, informative, and easy to use. With a little bit of effort, you can start turning your online business into a real success!
---
The Benefits of Business Online
E-Commerce has risen up to 300% throughout the last few years and is predicted to make 17.5% of worldwide retail sales by the end of 2021, according to Statista research.
Without a doubt, we live in a digital age where being online is necessary. For a firm to succeed, online business is of the utmost importance.
There are a few business models that can be successful with online selling, including e-commerce, subscription businesses, and membership sites. Each of these models has its own set of benefits and challenges that must be considered before launching a business online.
E-commerce platforms like eBay and Amazon make it easy for buyers and sellers to connect through an automated buying process or auction format. This makes selling online very simple, although you may need to invest in internet marketing resources to attract traffic and sell your products!
There are many reasons why business online is a great way to start and run your own business. It's easy to get started, you can work from anywhere in the world, and there are no upfront costs involved. Plus, you have access to an infinite range of products and services to sell. Whether you're selling products online or services, there are plenty of opportunities out there for you.
Here are some benefits of having an online business according to cedcommerce.com:
Low Operating Costs
A business online has low operating costs because it is operated from a remote location. The owner does not have to pay staff or incur other costs associated with running a physical business.
You may easily have things supplied straight to customers via suppliers with the aid of an internet business. That implies that having your own inventory is not a must for running an internet business.
Not only this but the shipment time is also shortened by suppliers' sending goods directly to customers. Your clients are pleased, and the operations are simplified by the lack of paperwork.
24/7 Availability
It would be extremely difficult for your company to operate 24 hours a day without the internet. You can allow people to visit and learn about your services whenever they want from any location in the world with the use of an internet website.
An offline business cannot accomplish this. Customers and clients can read about your products and make orders whenever it's convenient for them.
Better Customer Support
Better customer support can improve your business online. Better customer service ensures that customers have the best possible experience when interacting with your business. This includes providing timely responses to inquiries, resolving problems quickly, and offering convenient options for customers to get in touch.
One way to improve customer support is through online forums and communities. These platforms allow customers and other users of your business to share feedback, ideas, and experiences directly with you.
This helps you develop a better understanding of how people are using your products or services, which can help you make improvements faster than if you only had access to reports from the customer service staff.
Boundless Business
The benefit of doing business online is that you may communicate with clients all around the world. You may find this disrespectful, but if you aren't considering how your company will grow, you aren't really conducting business. Taking your company online might be seen as a step toward business expansion.
Feasibility to Operate From Anywhere
With an online business, you can manage and run it from anywhere in the globe. This fantastic advantage of running an internet business gives you the freedom to manage your enterprise without being restricted to a specific physical place.
All you need for an online business is a reliable internet connection, which you can get almost anywhere. Additionally, with less paperwork, virtual databases, and other improvements, managing a business has never been simpler.
---
Conclusion
If you're looking to start your own business online, this blog is for you! Starting a business online has never been easier, thanks to the internet and all the resources that are available online. By following the simple steps outlined in this blog, you can start running your business with ease.
Make sure to bookmark this page and come back to it often, as new blog posts are added on a regular basis that will help you run your business more effectively. Thanks for reading!