Buying and selling websites have become a big business. This blog post will teach you the basics of buying and selling websites. First, we will discuss buying a website. Afterward, we will focus on selling a website.
Lastly, we will give you tips on how to choose the right web host for your website. By the end of this blog post, you will have learned everything you need to know about buying and selling websites. So what are you waiting for? Start learning today!
---
Buying and Selling Website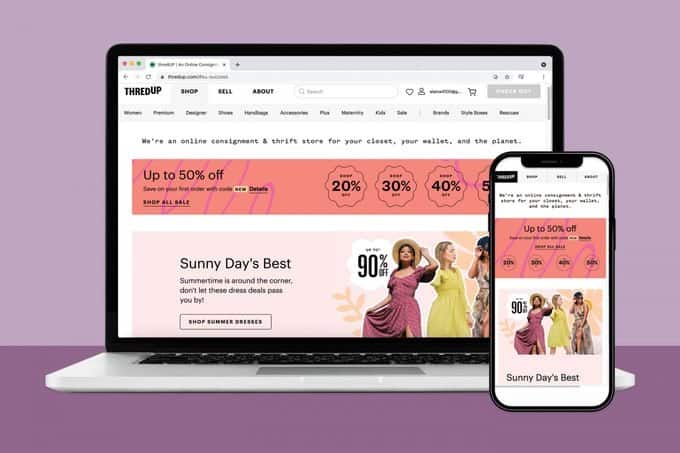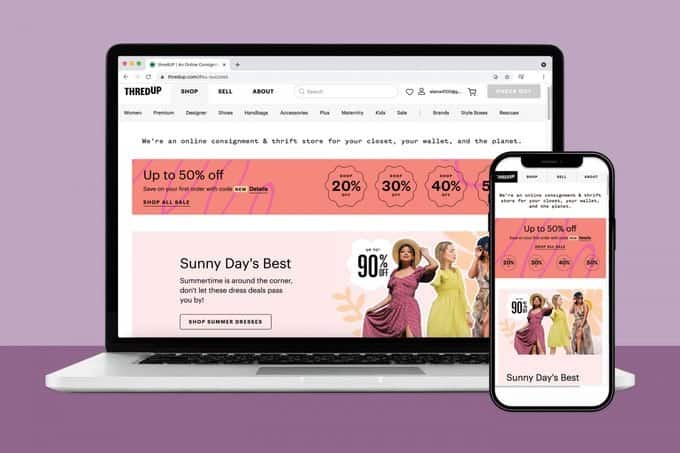 The practice of buying and selling websites is referred to as "website flipping," and when done well, the profit margins may be very high. The quality of the website you want to buy will determine how much money you'll need for the initial investment.
There are a lot of buying and selling websites on the internet. You can find some good ones and bad ones, but the best way to find one that suits your needs is to do a bit of research online. Look for reviews or ratings before investing in any website.
Markets like WebsiteBroker, Flippa, and BizBuySell are important. Websites can be purchased and sold in large quantities on online markets like Flippa.
Buying a website
A website can be bought in a variety of ways. Established websites can be purchased and auctioned off on specific online marketplaces. If you look for these marketplaces, you can easily find them. If you don't want to purchase an entire website, you may also purchase domain packages, which are simply internet addresses.
To identify websites that are for sale at a fair price, start by searching a website marketplace like flippa.com. When you discover a website, get in touch with the owner to learn more about site traffic, revenue, and payment options so you know what's at stake.
It's difficult to estimate the precise price you'll receive for your website if you decide to sell it, but there are a number of techniques to get an approximate notion. A general guideline is to multiply your monthly income by 24-36. So, if your website generates $1,000 a month in revenue, you could expect to sell it for $24,000 to $36,000.
Selling a website
The money it makes and the traffic it brings in are the most crucial elements. A reasonable general rule of thumb is 24-36x the monthly revenue, depending on the sort of website. Therefore, if your website generates $1,000 each month in revenue, a reasonable range for its value is $24,000 to $36,000.
How Long Does It Take to Sell a Website? The majority of online marketplaces and brokers have an active listing duration of 30 to 180 days. But that doesn't imply you'll get the price you want for your web business in a month or two. In many ways, the sale of a website is comparable to the exit of a startup or the sale of a house.
You may also like this article: Website for Sell – How to Create and Sell
---
The Best Marketplaces for Buying and Seling websites
Flippa
Flippa is a great platform to buy and sell websites. It has a wide variety of businesses for sale, from blogs to e-commerce stores. Plus, it's one of the most popular platforms online – making it an ideal option for those looking to monetize their website.
Flippa is an easy-to-use business buying and selling platform that offers detailed descriptions of each business. It has a wide range of business types for sale, from startups to businesses in distress.
This company requires greater due diligence from purchasers and is less hands-on when purchasing a site. Instead of acting as online business brokers like FEI or Empire Flippers, they provide a venue where buyers and sellers can interact.
Before making your purchase, be sure to check out the prices and reviews. This way you can make an informed decision about which site(s) you want to purchase. And don't forget – Flippa also offers free listing so that any business owner can get started without any hassle!
Empire Flippers
Empire Flippers are the best platform to buy and sell websites.
One of the best online marketplaces for buying and selling businesses is Empire Flippers. It makes it simple for you to identify the ideal business for your needs thanks to its extensive database of companies for sale from across the globe.
It eases the transaction process by personally vetting both buyers and sellers. Businesses are featured on the website's home page in accordance with their monetization methods, market segments, monthly net income, and expected prices.
Exchange
Exchange or Shopify Exchange is the ideal location for you if you're looking to purchase a business. It's a fantastic resource for finding business listings, and you can filter the listings by categories like industry, size, location, etc.
Location, business kind, industry type, and sales channel are just a few of the categories for business listings. Another option is to only look through already-established firms.
You will find nicely listed web businesses on the first page. You can view information like the monthly average of revenue and profit without clicking on it. Furthermore, if it's an online store, the inventory value is also represented.
---
How to Choose the Right Web Host for Your Website
The choice of a web host for your website is a significant one because it lays the groundwork for your company's success. Your website's performance can be significantly enhanced and increased with the correct web host. Making the wrong decision will result in a variety of difficulties and unneeded money.
No matter if this is your first or fiftieth website, it's critical to know exactly what you're getting when you purchase a hosting plan. Essentially, your web host gives you a location to save all of the crucial files and information for your website. Additionally, it handles sending that data to users' browsers when they visit your website.
Know the requirements for your website.
It's a good idea to sit down and outline your needs to get things going. When you compare your list to what each possible host has to offer, you will be able to prioritize them more readily.
You should take that into account, for instance, if your website caters to a certain specialty. It may be necessary to give speed and storage features a priority while developing a photography website. Some hosts additionally provide Content Delivery Network (CDN) services for sites with a lot of content.
On the other hand, e-commerce websites may wish to concentrate on bandwidth and security. In reality, several hosts provide e-commerce-specific plans. Don't forget to think about the kind (and quantity) of help you could require.
Consider the content management system you want to utilize for your website as a final but crucial step. Since WordPress boasts a market share of over 60% for content management systems, numerous web hosting companies provide services that are especially suited to the software.
Verify the Hosting Contract Subscription Period.
Many web hosting businesses provide a variety of customizable contract length choices. Monthly and annual plans, as well as deals for multi-year contracts, are probably available.
This calls on you to decide up front how long you are willing to dedicate. It's always a good idea to give a new host a try for a few months to gain some hands-on experience with it. On the other side, you can save a lot of money if you're willing to commit for a longer period of time.
Before enrolling in a plan, it's a good idea to review the terms in addition to the contract length. You can switch between contract terms and plans with some hosts, but be sure to enquire about any applicable fees and/or penalties.
Look for uptime and server reliability guarantees.
You should also look into the uptime guarantees that your desired host offers as this is another crucial service. This has an impact on how dependable you may anticipate the hosting service to be.
The percentage of time that your website is up and running smoothly and accessible to internet visitors is referred to as "uptime." Naturally, you should strive to keep your website active at all times, and your host should provide an uptime guarantee that is very near to 100%.
Naturally, not all web hosting companies define uptime in the same manner. As a result, you must carefully read the policy of your desired hosting provider to determine what it genuinely guarantees. Even though your website is officially down but has several bottlenecks, your host may count that as "uptime," even if you don't.
Additionally, you might want to learn how the host responds to any downtime. It goes without saying that it is not ideal when attempting to grow an online audience to have a regularly inaccessible website. It's a good idea to look for evaluations that show how dependable the host has historically been so you know what you're getting into.
Verify the host's guarantees and refund policy.
Once you begin creating your website, anything could happen. In light of this, it is advisable to carefully check the return policy of your prospective web host. It's important to have options in case you change your mind about the site altogether or become dissatisfied with your host.
It's a good idea to be aware of what the host guarantees and what it does not accept responsibility for in addition to making sure you may cancel your plan and receive a refund. This can entail looking at its uptime guarantee and terms of service documentation.
Determine Whether the Host Supports E-commerce
Make sure your chosen web host provides everything you need to run an online store if you're developing an e-commerce website. This could involve integrated e-commerce capabilities, one-click installation of practical programs, or even additional security safeguards for online transactions.
---
Frequently Asked Questions
What are the benefits of using a hosted solution?
There are many benefits of using a hosted solution over setting up your own server. Some of these benefits include
Cheaper than buying a domain name and setting up your own server: A hosted solution is generally cheaper than buying a domain name and setting up your own server. This is because you don't have to spend money on the domain name or on the hosting fees associated with it.
Faster load times: A hosted solution can often load websites faster due to the fact that the provider manages the server-side infrastructure. This means that you don't have to worry about resolving networking or web hosting issues.
No need to worry about backups or security issues: With a hosted solution, you don't have to worry about making backups or maintaining security. The provider takes care of all of that for you.
Support from the provider: Most hosting providers provide support through their customer service departments, making it easier for you to manage your website.
---
What should I do if I'm considering selling my website?
If you're considering selling your website, then it's important to pick the right one for your business. There are many different types of web hosts and each offers unique benefits and drawbacks. Always remember to read customer reviews before making any decisions about web hosts.
When it comes to buying or selling a website, the most important thing is to make sure that you choose the right web host for your needs. You need to find a web host that can offer you a good price, fast response times, ample storage space, and 24/7 support.
---
Conclusion
Buying and selling a website can be a daunting task, but with the help of this blog, you will be able to make an informed decision about the best web host for your needs. Make sure to read through the different sub-headings to get a comprehensive understanding of all the factors that you need to take into account when buying or selling a website.
To get started, check out our website for more information about web hosting services and how to choose the right one for your business. Thanks for reading!