Selling and buying websites is a growing industry, and there are many platforms available to do so. However, it's important to know the basics of the trade before jumping into it.
This blog post will teach you about sell and buy websites, what they are, why they're important, how they work, and some of the best platforms available for buying and selling websites.
By the end of this post, you'll have everything you need to start selling or buying websites online!
Maybe you are interested in this article: Business Online for Sale – How To Start & Run Your Very Own Business Online in 2022
---
Sell and Buy Websites: What are They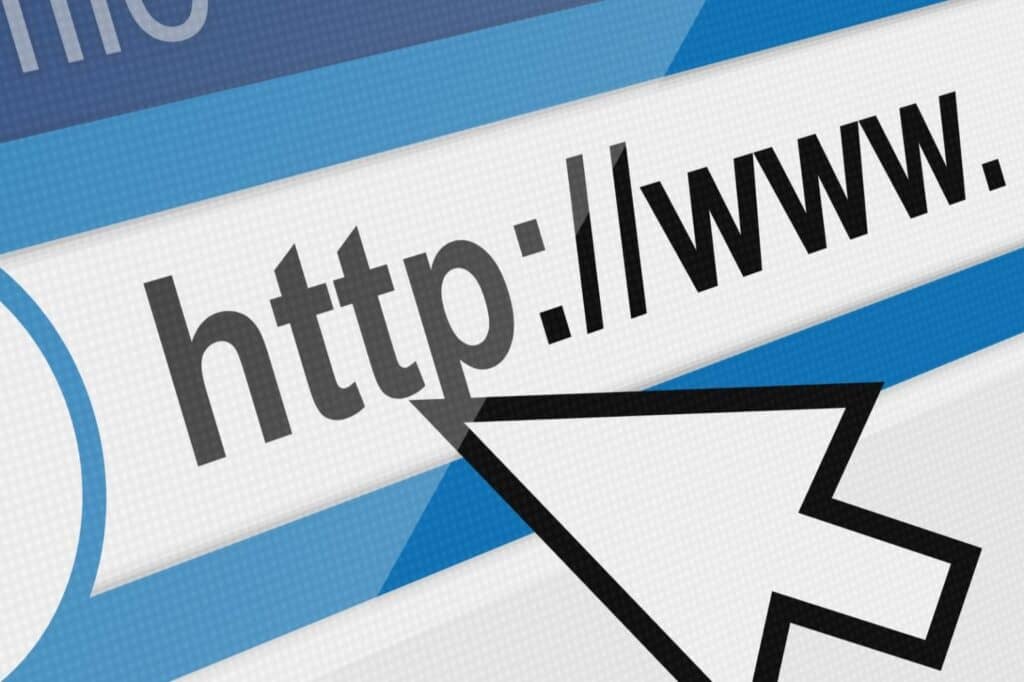 Sell-and-buy websites are an excellent way to shop for unique items or bulk purchases. They're easy to use, and the prices are usually very competitive.
The real estate online is websites. While many individuals choose to invest their money in real estate, buying and selling websites are the best option if you're looking for an online substitute.
Although the procedure isn't always simple, buying and selling websites can be a terrific way to earn money from the comfort of your own home (or from any place with an internet connection!).
The practice of buying and selling websites is referred to as "website flipping," and when done well, the profit margins may be very high. The quality of the website you want to buy will determine how much money you'll need for the initial investment.
---
How do Sell and Buy Websites Work
Like with any new endeavor, you must make certain decisions before beginning, such as how much time and money you can reasonably commit.
Since there is never a 100% certainty that you'll sell it for a profit, purchasing a website carries some risk. You must therefore be serious when determining how much money you can afford to risk losing by investing.
Never invest more money than you can afford to lose while making a purchase, regardless of how nice the website appears to be.
Find Website Niche
The website's niche should be one of the first and most crucial things to look at when looking to purchase a website.
Choosing a website based on a craze or topic that is popular right now could seem like a smart idea right now, but what about when you want to sell the website in six months? Everyone will have gone on, and it's likely that your investment has lost value.
The most important thing, then, is to pick an evergreen niche. An evergreen niche is one that never goes out of style and will always be trendy. In the long run, it will be well-liked.
some examples of evergreen niches include:
Health and Fitness
Money and finance
Fashion
Ecommerce
Education
Food and recipes
You may also like this article: Sale Online Business – What to Look For
Find the Websites
You need to locate a website to purchase after determining that buying and selling websites for profit is the best investment for you.
It's not quite as easy as walking up to the counter and paying for your preferred domain name or putting a random website in your online shopping cart.
Value the Website
To make sure you aren't paying too much, you should carefully appraise the website before making a buy.
The majority of websites are sold for less than $100,000, which may surprise you.
The price that is obtained in a final sale is determined by a number of variables, keeping in mind that, as was already stated, a website is only worth what someone is prepared to pay for it.
The following four points should be taken into account when making an offer:
Ask the seller why they are selling the website. Make sure it hasn't lately been penalized by Google or hasn't seen a consistent decline in traffic.
Using technologies like Google Analytics, you can discover your own evidence of sales and visitors. Use more than simply the seller's own reports.
Check the seller's credibility if you're utilizing a marketplace or broker by looking at things like profile feedback and ratings.
Check the backlink profile at all times. Verify the links were not created using link farms or other unethical SEO techniques.
Make Offer
When the time comes to submit an offer for a website, be sure to take into account all you've learned in this article as well as the asking price established for your preferred site.
It's always a good idea to make an opening offer that falls between 70% and 80% of the asking price if the seller has established one. While you don't want to start out too cheap and offend somebody, you also don't want to leave yourself with no room to haggle over a price.
Use the advice we've provided to determine a website's value if there is no price listed or if you're speaking with the owner directly. For your initial offer, you should enter just a little bit below this valuation.
Improve the Website
If you want to turn a profit from the website you bought, you must improve it. How can you expect to sell it for more than you paid for it if you don't make any changes to it?
You should take initiative to enhance user experience and performance while also increasing the monthly profit potential of your website.
Sell the Website
It's time to consider selling your website now that you've acquired it and spent time upgrading it.
Start by creating a listing on the online marketplace where you want to sell your website. Listing your website with a reputable online marketplace will attract potential buyers and increase the chances of selling your site quickly.
Make sure that the listing is attractive, professional-looking, and easy to find. Include all necessary information about the site (title, description, etc.), as well as any images or videos that are relevant to its sale.
Keep in mind that pricing and terms of sale vary greatly depending on the marketplace you decide to list your website with; always consult the listing guidelines for that marketplace before listing your site.
Announce your sale by posting a blog entry or making an online video about why selling is the best option for your website, and provide all necessary contact information (email address, telephone number, etc.) so interested buyers can get in touch with you directly.
Thank any interested parties who make an offer and follow through on all agreements made; don't allow offers to lapse without responding to them or moving forward with another buyer if possible. 6. Monitor the online reaction to your sale throughout the process, and take any necessary steps (updating content, adding new images or videos, etc.) to keep buyers interested in your site.
Once the sale is complete, make sure you remove all material related to selling from your website and update any existing user-generated content with more recent information about what's going on with your site (new blog posts, photos of new features or changes made, etc.).
---
The Best Platforms to Sell and Buy websites
Choosing the right platform to sell and buy websites (or any other online business) can be a daunting task. But don't worry – we've got you covered. Here are the top 3 things you should know before selling and buying websites:
Flippa
Flippa is a great platform to buy and sell websites. It has a wide variety of businesses for sale, from blogs to e-commerce stores. Plus, it's one of the most popular platforms online – making it an ideal option for those looking to monetize their website.
Flippa is an easy-to-use business buying and selling platform that offers detailed descriptions of each business. It has a wide range of business types for sale, from startups to businesses in distress.
This company requires greater due diligence from purchasers and is less hands-on when purchasing a site. Instead of acting as online business brokers like FEI or Empire Flippers, they provide a venue where buyers and sellers can interact.
Before making your purchase, be sure to check out the prices and reviews. This way you can make an informed decision about which site(s) you want to purchase. And don't forget – Flippa also offers free listing so that any business owner can get started without any hassle!
Empire Flippers
Empire Flippers are the best platform to buy and sell websites.
One of the best online marketplaces for buying and selling businesses is Empire Flippers. It makes it simple for you to identify the ideal business for your needs thanks to its extensive database of companies for sale from across the globe.
It eases the transaction process by personally vetting both buyers and sellers. Businesses are featured on the website's home page in accordance with their monetization methods, market segments, monthly net income, and expected prices.
Exchange
Exchange or Shopify Exchange is the ideal location for you if you're looking to purchase a business. It's a fantastic resource for finding business listings, and you can filter the listings by categories like industry, size, location, etc.
Location, business kind, industry type, and sales channel are just a few of the categories for business listings. Another option is to only look through already-established firms.
You will find nicely listed web businesses on the first page. You can view information like the monthly average of revenue and profit without clicking on it. Furthermore, if it's an online store, the inventory value is also represented.
FE International
Check out FE International if you're seeking for an online business marketplace that serves companies of all sizes and types.
Through this market, you have quick access to reputable, pre-qualified investors.
You can also select from the current ads, which include details like annual revenue, net profit, and asking price. Additionally, it warns you of "under offer" listings so you may avoid researching businesses that might be sold the next day. Additionally, it allows you to scan the benefits of buying a particular company rapidly utilizing bullet points.
More places to sell and buy websites:
MicroAcquire
Motion Invest
BuySellEmpire
SideProjectors
Sedo
Digital Point Forum
Freemarket
---
Quick Tips to Sell and Buy Websites Online
Buying or selling a website can be a daunting task, but not impossible with the right preparation. Here are the top three things you should know before selling or buying a website:
Make sure you have a clear idea of what features you need and which ones are essential for your business.
Have all the relevant paperwork in order to avoid any delays or complications down the line!
Before selling or buying a website, do your research. An experienced professional can provide valuable insights into the industry, which can save you time and hassle down the line.
For sellers
When selling a website, it is important to understand the different types of websites and what they can do for your business. It's also vital to use an Escrow service so that both parties are happy with the sale – this way there are no disputes in the future.
It's always best to calculate how much it will cost you to buy or sell a website and be prepared to pay in full. Always remember that buying a website involves more than just buying an online presence; you need access to the site's content as well, which means paying for listing privileges too!
For Buyers
When buying a website, it is important to remember that you will be paying a higher price for the best possible site. Make sure the site is of high quality and free from errors before making any commitments.
Furthermore, do your research before buying as there are hidden costs that can sneak up on you unexpectedly – make sure you get everything in writing! Finally, exercise caution when dealing with websites sellers who offer too good to be true deals – always ask for references and vet their business beforehand.
---
Conclusion
Sell-and-buy websites are an important tool for businesses of all sizes. By selling or buying websites, you can easily increase or decrease your online presence, respectively. Additionally, selling and buying websites are a great way to make extra money and expand your business empire.
Make sure to read through the blog to learn more about the best platforms and tips for buying and selling websites. We hope you find this information beneficial!