Buy a business website is one of the most important decisions you'll ever make for your business. But what do you need to know before making this purchase?
In this blog post, we'll outline everything you need to know to help you buy the right business website. From cost considerations to website design tips, we'll cover everything you need to make an informed decision when buying a business website. So read on and start buying business websites today!
You may also like this article: The Top 7 Mistakes You're Making When You Buy Business Website
---
Tips on How to Buy a Business Website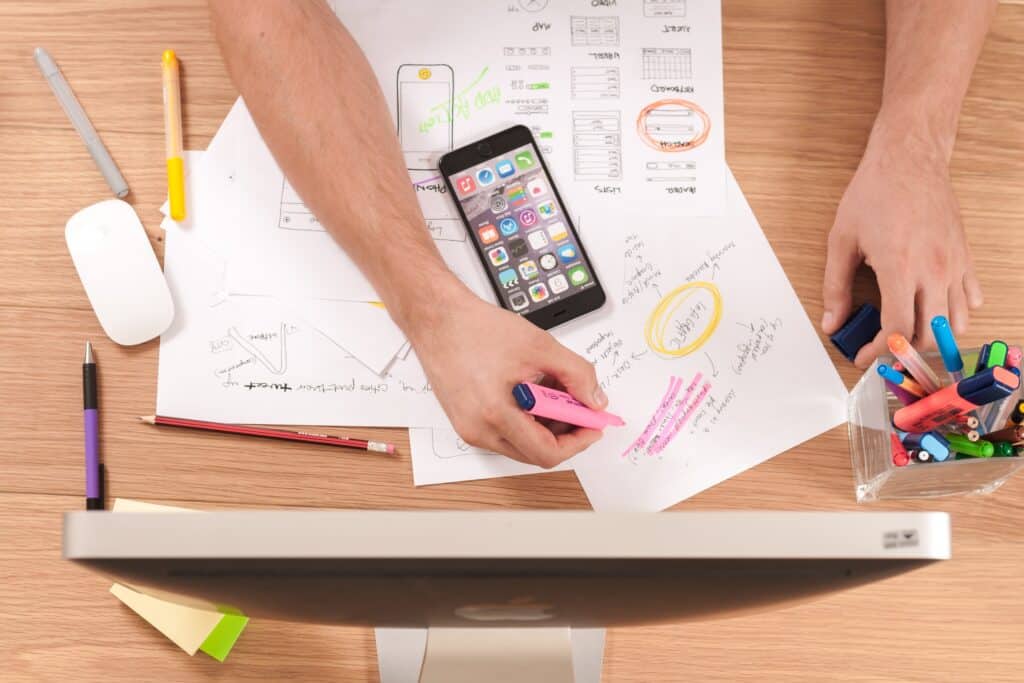 Buying a business website can be a daunting task, but with a bit of preparation and guidance, it can be a breeze. Assess your needs and wants before making a purchase. This will help you determine which type of business website will best suit your needs.
Additionally, be sure to have an idea of what you want before visiting any websites or meeting with web developers. Once you've selected a site, negotiate terms and make payment arrangements with the seller. And that's it! Now you're ready to start selling online like a pro!
Check the background
Verifying that the history of a pre-existing website is free of any questionable activity is one of the first things you should do before purchasing it. For instance, there are online resources that enable you to view a site's appearance at various times.
So it would be bad for both your reputation and the credibility of the website if your prestigious film blog had once been a major center for film piracy.
It's also crucial to look into the site's ownership history (or the WHOIS information) before making a purchase. But not every site is passed down legally, and if you're not careful, you can end up paying a lot of money for a domain name that you don't actually own. You may get a feel of the site's reputation by reading reviews about it.
SEO Match-Up
The domain's compatibility with the SEO methods you've previously set for yourself is another crucial aspect of the jigsaw. To avoid having to regularly update the site, you should make sure that their keywords align with your goals and have staying power.
If you need assistance with this, my companies provide SEO analyses for websites or digital enterprises that examine the effectiveness of their SEO plans and determine whether or not they can adapt to changes made to the various search engines' algorithms.
Platform and Program Usage
If you want to be sure that your website is up to par, you should be aware of the platform and software that it was created on.
Most of the time, this will depend on your preferences. However, some website builders will prevent specific web browsers from working with them. By conducting this research, you can avoid spending time and money later on updating the site to satisfy demands you could have anticipated.
Consider the Audiences
Does the domain you're buying have a target audience that matches the one you want to attract? If it does, you won't need to spend a lot of time or money turning the site around to cater to the audience you want.
Examine the Finances
Make sure you have access to the financial records of your target domain so you can observe how they generate revenue and how that process functions for them. Look for domains with a stable income, a clear financial plan, and several revenue sources (such as employing ads and product sales).
Put Those Finances in Perspective
After reviewing the records, pause and consider how you believe the commercial patterns will continue. Does the huge inflow of money a domain generates seem to be based on a fad with a short lifespan, or does it have the tenacity to endure? Any odd financial blips that occurred around the time the domain went up for sale?
Finding specific responses to these questions will assist prevent you from investing in a money trap. At the very least, you should make educated guesses.
Analyze the level of traffic
The quality of the traffic to the domain and whether it is good or bad is another subject you should discuss. Yes, sheer numbers still speak volumes, but some product audiences are more influential per person than others.
For instance, it's much simpler to attract 100,000 visitors to your website advertising a $1,000,000 sweepstakes than it is to get them to your blog about manufacturing candles.
---
The Best Places to Buy and Sell Business Website
Flippa.
Shopify Exchange.
Empire Flippers.
FE International.
SideProjectors.
Digital Exits.
Latona's.
Read more on our blog: Websites for Sell – Places to Buy & Sell Websites
---
Conclusion
Buying a business website can be a daunting task, but with the right tips and guidance, it can be a breeze. Follow the tips listed in this blog to help you find the perfect business website that will help your business grow. We hope you find this blog helpful and that you enjoy the tips we've included!