Are you looking for a business opportunity that will allow you to work from home? If so, website businesses may be the perfect solution for you. Here are the top 5 types of website businesses for sale:
---
What Kinds of Website Businesses for Sale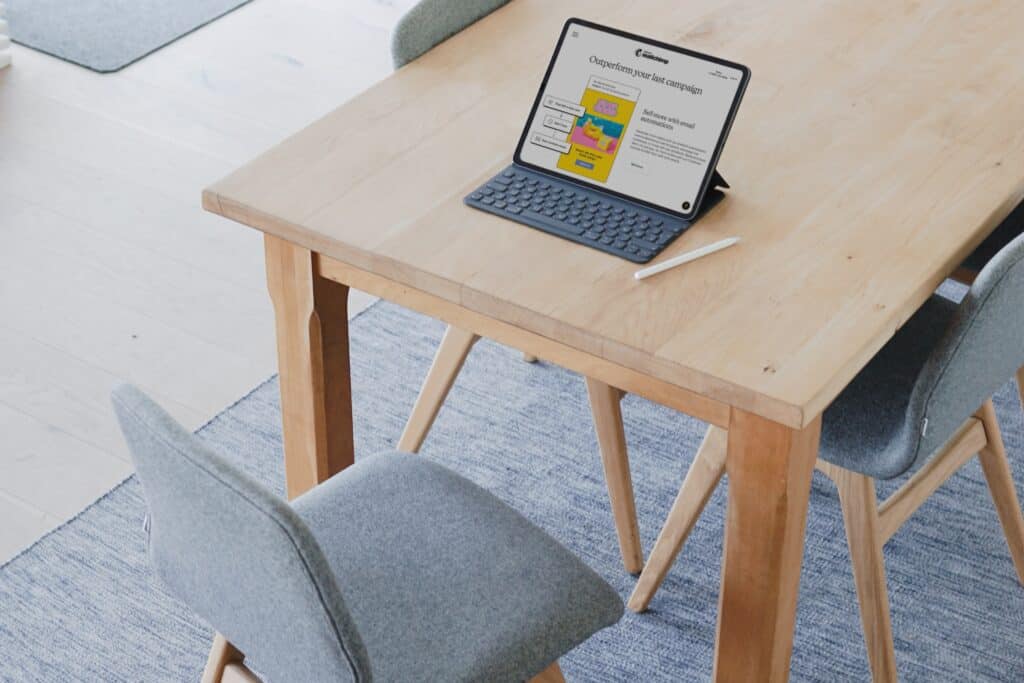 There are five types of website businesses for sale, and each has its own set of benefits and drawbacks. To find the right one for you, it's important to speak to a business advisor and get an overview of the different options. Keep in mind that many website businesses can be launched without any upfront investment – so don't hesitate to try out some!
Once you've narrowed it down, make sure to take into account the business's potential revenue, monthly upkeep, and marketing needs. So, what are you waiting for? Start selling website businesses today!
Content Sites/Blogs
Understanding how website monetization operates in-depth is necessary before purchasing a content website or blog. The difficulties can be overcome, though, by getting first-hand experience. It's crucial to understand what you're getting yourself into, whether you're creating a website with a well-known website builder or establishing a blog with WordPress.
As you get the skill, start keeping an eye out for websites that haven't been updated or used in a while. Hopefully, online sites like Flippa, FE International, Empire Flippers, etc. will help you identify an appropriate site.
Use social media in the interim to share that you're interested in buying a website. Once you've narrowed down your options, get in touch with the proprietor of each to move your plan ahead.
It's critical to discuss your short- and long-term goals with the website's owner before making the final purchase.
Nevertheless, it's crucial to buy from a reputable merchant like Flippa.
eCommerce Websites
When buying an eCommerce company, it's vital to keep to the facts because the risks are so high. Consider what the company "is" rather than "can be,"
Additionally, bear the following parameters in mind while purchasing an e-commerce site:
Annual revenue
Operation expenses
brand awareness
Cost of goods sold (COGS)
Gross income
You might want to think about the site's long-term potential as well since it's likely to be a long-term investment.
Try to comprehend the rationale for the company's sale. Why is the existing owner selling it, therefore, if there is room for revenue growth? Which e-commerce system do they employ?
Additionally, you require details regarding their distributors, dropshipping suppliers, and order fulfillment service. It might not be enough to only rely on prior collaborations.
SaaS Companies
There are typically two main ways to purchase something: either privately or from a dealer. Without regard to your preferred method of payment, there are many other aspects that can affect your choice.
Among the things to take into account when purchasing SaaS businesses are:
Think about the most important metrics – As with any firm, rely on figures and verifiable facts. P&L statements, operational expenses, yearly revenue, and profit margins should all be studied and examined.
The Pricing Model – Recognize the pricing model and look for improvements. SaaS business models provide a variety of pricing alternatives, such as flat rates, multiple-tiered options based on customers' needs, etc.
Source Code – Having access to the source code is a crucial factor in a SaaS company.
Customer Acquisition Channels – SaaS companies typically use five channels to bring in new clients: social, paid search, direct, organic, and referral.
Consider Scalability: Can you expand into new areas, increase client satisfaction, and provide additional services? Would that permit a minor price increase? You can evaluate the scalability of the SaaS company you want to buy using all these factors.
Apps
If you want to take advantage of an app's competitive advantage in the market, buying it makes sense. Decide on the market you want to serve and the service you want to offer as your first step. Assess the type of app you're looking for after that.
Not all app developers enjoy working in the commercial world. As a result, you have the option to sign up with online marketplaces in addition to leveraging your relationships to find possible sellers.
While assessing an app's aesthetics and usability is crucial, you shouldn't limit your attention to these.
Domain Names
Of course, you'd want to pick a memorable domain name. Make it as captivating as you can because it will be the first thing that your audience notices about your company. Additionally, it must be pertinent to your industry, unless you choose something general like "Google."
Additionally, make sure there is no copyright violation and that it is not being used by someone else.
Use domain name checkers like Hostinger Domain Checker for that.
All of the domain names that are up for purchase are listed. Additionally, make sure the name accurately captures the mission and goals of your company. Once you've decided on a domain name, you can continue with the purchase.
Since everything is done online and rarely requires a pen and paper, the procedure is swift. You typically receive an email containing all the purchase information, receipts, invoices, and an activation link.
---
What Should You Look For When Purchasing An Online Business
When it comes to buying an online business on the marketplaces, there are a few things to keep in mind. The first question to ask is what type of business it is. Are you looking for a single-product business, eCommerce store, or subscription service?
Once you have a better idea of what you're looking for, it's time to look into the seller's reputation and past business dealings. It's also important to check out how easy it is to use the product or service.
---
Conclusion
When it comes to purchasing an online business, there are a variety of options available to you. In this blog, we have outlined the top 5 types of website businesses for sale and provided helpful tips on what to look for when purchasing one. So whether you're looking for an online business that provides a unique service or want to buy a pre-existing online business, we have you covered! Make sure to check out our website for more information on buying an online business.