Buying businesses online can be a great way to start or expand your business empire. However, it's important to do your research and ensure that you're making the right decision.
This blog post provides information on how to buy businesses online, including a description of the different types of businesses you can purchase, the different strategies you can use, and tips on avoiding common mistakes. Armed with this information, you'll be well on your way to buying the perfect business for your needs!
You may also like this article: The Top 3 Things You Should Know Before Sell and Buy Websites
---
How to Buy Businesses Online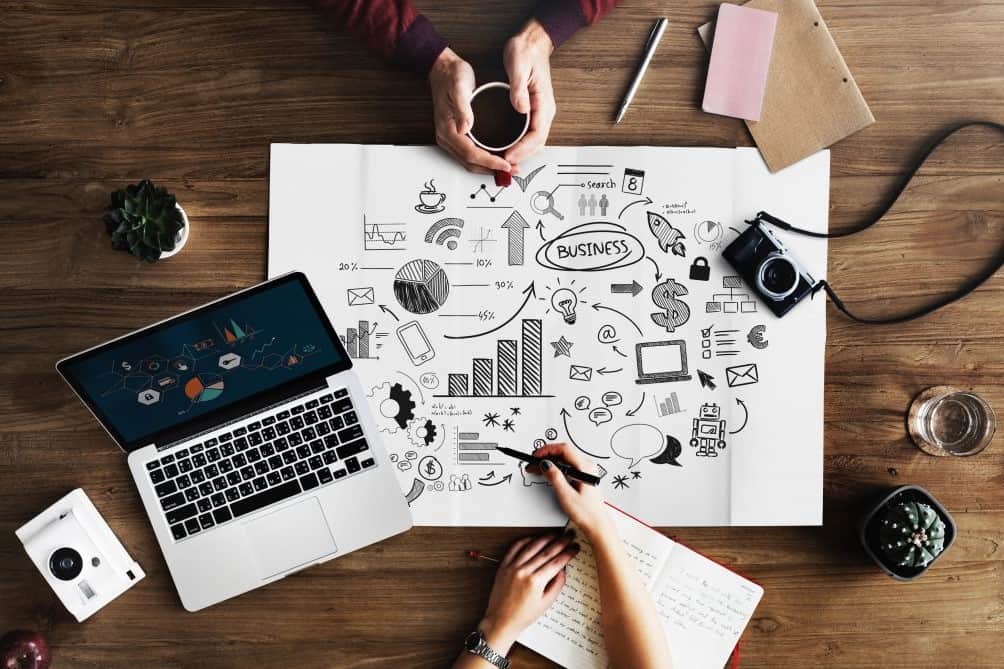 The Different Types of Businesses You Can Buy Online
Buying a business online can be a great way to expand your business empire. There are a variety of businesses available online, so it's important to be clear about what you're looking for. Once you've identified the type of business you want, it's time to do some research. This will help you confirm the purchase and understand the terms and conditions involved.
Make sure to get a good feel for the business before completing the purchase – this will help avoid any surprises or problems down the line. Once the purchase is confirmed, it's time to start the paperwork!
It's important to get everything in order so that the business can be transferred smoothly and without any hitches. And last but not least, there are a variety of businesses available online, so it's important to know what you're looking for. So go ahead and shop till you drop!
There are several types of online businesses including eCommerce, blogs, and portfolios.
eCommerce site/online store
An online store is the best type of website for your business if you sell products (or want to) and want your customers to be able to purchase them anytime they want. An online store allows you a platform to communicate with clients and list products for sale, much like an online boutique or another retail business.
Blog
A blog can be used to share text (and sporadically photographs and/or videos) online. If you want to utilize content marketing to promote anything you have to sell or if you want to share your ideas with the world, a blog might be a terrific alternative.
Portfolio
If you provide services, particularly creative abilities, you can use a portfolio to showcase your work and give information on how interested parties might get in touch with you. In fact, it should be one of your top concerns when you first launch your business.
The Different Strategies You Can Use When Buying a Business
There are several different strategies you can use when buying a business online. Some people choose to buy businesses with cash, while others prefer to use financing options. Each strategy has its own advantages and disadvantages, so it's important to weigh all of the information before making your decision. Here are some of the most popular strategies:
Buy a business with cash – One advantage of buying businesses with cash is that you avoid burdensome paperwork and long waiting periods. This approach is particularly useful if you want to purchase an established business with strong sales and profit margins.
Use financing options – Another advantage of using financing options is that you have more flexibility when buying a business. This means that you can usually negotiate better terms, which may include lower interest rates or extended repayment periods. You should be aware, however, that some financing plans require investors who are willing to shoulder the risk associated with your business.
Purchase a business through an online marketplace – One final option is to purchase businesses through online marketplaces like Flippa or Exchange. These sites offer businesses for sale from all over the world, so it's difficult to miss something that fits your criteria.
The main downside of buying businesses through online marketplaces is that you may not be able to negotiate a good price. whichever strategy you choose, it's important to do your research. By understanding the different options and their advantages and disadvantages, you'll be better prepared to make the best purchase decision for your business.
How to Avoid Common Mistakes When Buying a Business Online
When buying a business online, it's important to keep several things in mind. First and foremost, make sure that the business is actually for sale and not being held for any other reason. Second, be certain that you are getting the correct price for the business. Third, do your research before making an offer – there are a lot of scams out there! Finally, never wire money or send cash directly to a seller – use escrow services instead.
Many purchasers who do their research and take the process seriously come away with a profitable company that keeps expanding while they are the owners. Unfortunately, some people commit one or more expensive errors.
The following are six mistakes you should avoid:
lack of a defined strategy
inadequate dialogue with the seller
exceeding your spending limit
not looking past the numerous
inadequate due diligence
not carrying out a seamless transition
What Are the Best Places to Buy and Sell Online Businesses
Here are our top suggestions for the sites where you may look at, purchase, and sell online businesses.
Flippa
Shopify Exchange
Empire Flippers
FE International
SideProjectors
Digital Exits
---
Conclusion
Buying businesses online can be a great way to get started in business or to expand your current business. However, it is important to be aware of the different types of businesses available and the different strategies you can use when buying a business.
Make sure to read this blog article in full to avoid any common mistakes and to get the most out of your online business buying experience! Thank you for taking the time to read this blog and we hope you find it helpful.