Buy online websites is one of the best ways to save money. Not only that but buying websites from the right platform can provide you with a wide range of features and benefits.
This blog post will list thirteen different platforms that sell and buy online websites. From there, it will be up to you to decide which platform is best suited to your needs. So read on and find the perfect online website buying platform for you!
---
13 Best Platforms to Buy Online Websites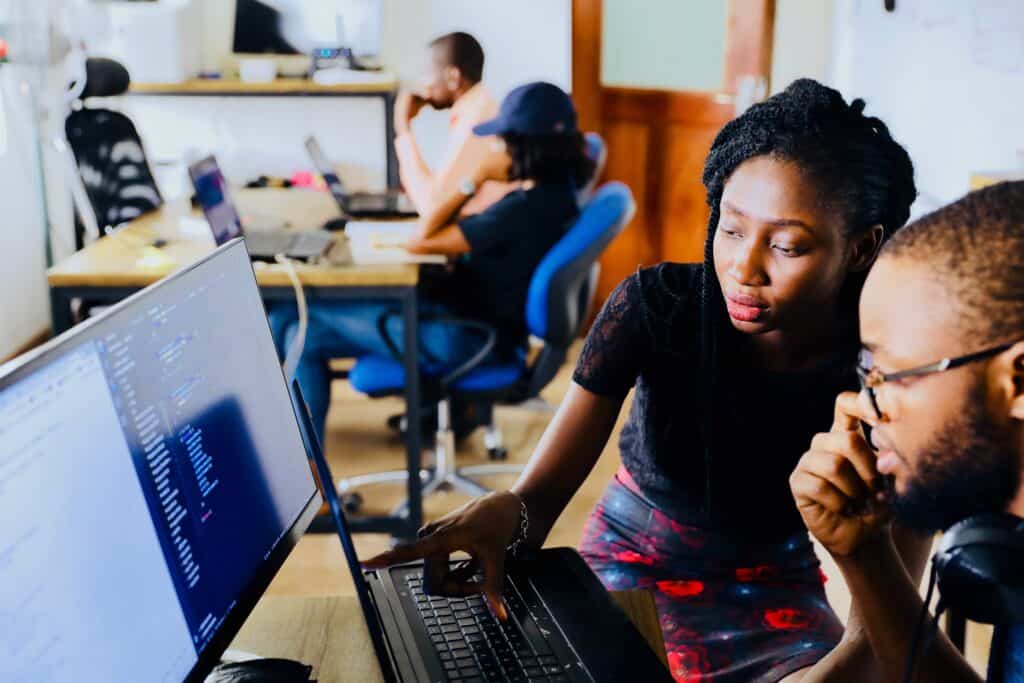 There's no doubt that buying online websites is a popular and profitable business model. However, buying online can be risky and difficult to do the right way. That's where the 13 best platforms to buy online websites come in handy. These platforms make buying and selling online websites easy, safe, and profitable. Whether you're looking to buy or sell a website, these platforms are a great place to start.
Flippa
Flippa: With more than 120,000 registered buyers, this online marketplace for businesses. Over 250,000 transactions have been made possible through the platform.
According to their age, price, and category, you can search for domains, apps, websites, SaaS, digital content, eCommerce companies, services, marketplaces, and more.
First-time buyers benefit from concierge services, thorough due diligence assistance, and access to brokers and third-party financing options.
FE International
For eCommerce, SaaS, and content enterprises, the platform provides merger and acquisition advising services. Sales for the company must be between $50,000 and $5,000,000.
Entrepreneurs who need assistance with due diligence, strategic negotiations, valuation analysis, legal structuring, acquisition accounting, exit planning, post-sale considerations, etc. can turn to FE International.
Exchange
Exchange: You may purchase or sell eCommerce enterprises on Shopify's marketplace. The option of private or public listings is available to sellers. When you select the "Sell your business" icon and start the listing creation process, you will receive a valuation.
Furthermore, you have the option of using the suggested pricing or setting your own. Data about each listing's sales and traffic are taken directly from its Shopify account. Partner stores, dropshipping, and staff picks are the three most popular business models in search. When Exchange hands over ownership of the store to the buyer, the seller receives paid through escrow.
Empire Flippers
The website broker Empire Flippers was established with the intention of lowering the barrier to purchasing and selling websites. It concentrates on selling websites that are valued between $5,000 and $62,000 in less than three months.
It screens sellers and assesses the site's earnings and traffic history before listing a website. In addition to sales for the last 12 months, your website must make a minimum of $1,000 each month in profit.
Digital Exits
Digital Exits: The broker handles all website sales and purchases in a discreet manner. Additionally, it maximizes the worth of the websites it sells for its clients by first valuing them highly during appraisals and then developing the best marketing plan to attract the highest bidder. Websites with annual earnings of $100,000 to $2,000,000 are accepted by the broker.
Digital Acquisitions
Digital Acquisitions: The broker has assisted business owners in successfully buying and selling websites since 2010. Buyers of the premium websites on its list are guaranteed a rapid return on investment.
On the other hand, because the platform uses cutting-edge technologies, creative marketing techniques, and top-notch customer service throughout the process, sellers are guaranteed significant profit.
BuySellEmpire
More than 10,000 buyers and sellers use the website broker BuySellEmpire, which also boasts a 93% deal closure rate. Any sort of online business, such as eCommerce stores, content websites, Amazon FBA companies, and SaaS solutions, can be sold online. When your website is sold, BuySellEmpire levies a commission of between 4% and 10%.
BizBroker24.com
BizBroker24.com: The broker purchases and sells highly valued websites. Websites valued between $150,000 and $20 million are preferred by buyers, and sellers have access to more than 15,000 pre-qualified investors and buyers. Most e-businesses are sold by the corporation online.
Founders Advisors
Founders Advisors: This is a middle-market firm website broker with an annual revenue of over $2 million. Through clever maneuvers, the broker concentrates on major deals. The software, digital media, healthcare, and oil and gas industries are of interest to Founders Advisors.
Freemarket
Freemarket is a market area for newer, smaller websites. It's an excellent choice for smaller transactions, various website types, and standalone domain names. Basic listings on Freemarket are free, but you must spend $30 to showcase them and $35 to make them private. When your listing sells, the site charges a fixed commission of 5%.
Latona's
Latona's: The specialized mergers and acquisitions broker deals in proven online properties that generate a profit. Prior to moving on to eCommerce sites, membership, domain portfolios, lead generation, and SaaS, the company started out as a domain name broker. Before being listed on the website, a property must comply with the following requirements. They include the requirements that it be one year old and have a profit of at least $20,000 per year.
---
Frequently Asked Questions
Which factors should I consider when deciding which website to use to sell and buy products?
When selling or buying products online, it's important to consider a few key factors. Here are just a few:
Seller's Reputation: It is always important to do your research and consider the seller's reputation before making a purchase. However, if you do decide to buy something from a less-than-reputable seller, at least know that you're protected by eBay's buyer protection policy.
Delivery Time: Make sure to specify a specific delivery time for items you're selling so that buyers know when to expect them. And, of course, make sure that the delivery time is reasonable in comparison to the seller's location.
Quality of Products: Be aware of the quality of the products you're selling and buying. For example, is the item in good condition? Is it rare or in high demand? Does it have any scratches or dings? All of these details will affect the final price you'll receive.
Dimension and Weight Information: Most online buyers and sellers will require this information before making a purchase. Knowing the dimensions and weight of an item can help buyers feel more confident about their purchase and avoid any potential problems down the line.
Payment Methods: When selling online, some common payment methods
How do I know if a website is legitimate and safe to use?
As a general rule, always research any website you're looking to buy online before making a purchase. This includes checking for reviews and ratings on different websites to make sure that you're dealing with a reputable seller. Additionally, make sure to use HTTPS when browsing any website to protect your data from being intercepted by hackers.
---
Conclusion
Buying online websites can be a great way to get your business online quickly and easily. However, it's important to choose the right platform to sell and buy online websites from. In this blog post, we have listed 13 best platforms to help you get started. So, whether you're looking to buy or sell a website, make sure to check out these platforms!