Buying a business online can be a great way to increase your wealth, or start your own business. But before you do anything, you need to know the risks involved.
This blog post will highlight the risks of buying business online and the benefits of buying a business online. After reading this blog post, you'll be able to make an informed decision about whether or not buying a business online is right for you. Stay safe out there!
---
Is it Safe to Buy a Business Online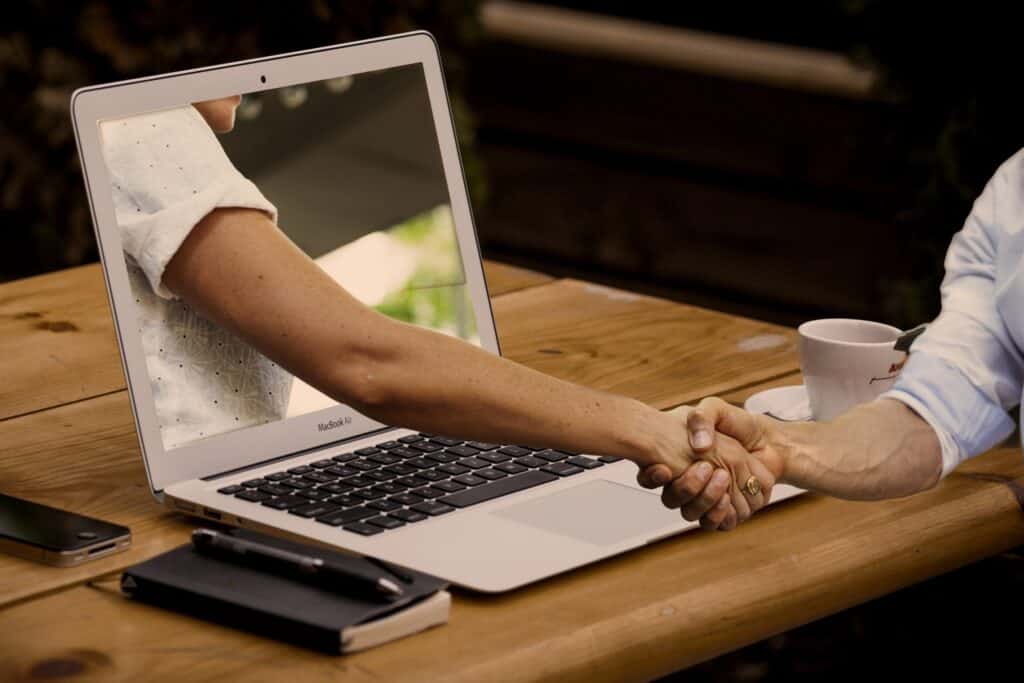 An internet company purchase carries risk. Making the incorrect decision and falling victim to fraud are both possibilities. Consider the following to ensure you're acting safely: Do extensive research beforehand.
You may also like this article: The Pros and Cons of Buying Online Business
---
The Risks of Buying Business Online
Before you sign on the dotted line, you should look into these five key issues, according to Bryan O'Neill, co-founder of Centurica, a firm that performs due diligence on digital assets and provides maintenance services.
Unsustainable Site Traffic. Success and site traffic go hand in hand in the online world. Online businesses may use Google Adwords and other advertising channels, but they mainly rely on organic search engine optimization to get consistent site traffic.
It's crucial to assess traffic sources for problems that can jeopardize search rankings and, as a result, lower the number of users who visit the site.
Technical Trickery. Successful online business owners don't necessarily have to be computer programmers, but they do need to have a certain level of technological expertise.
You might think about engaging a contractor or online due diligence business to examine the site for black hat SEO practices, manipulated traffic numbers, plagiarized site content, and other problems unless you are exceptionally skilled at the technical parts of online assets.
High Maintenance Requirements. Owners of online businesses frequently play a significant part in ordinary site maintenance tasks.
Talk to the existing owner to assess whether you have the technical skills to manage the site on your own and to estimate how much time you will need to dedicate to site maintenance daily, weekly, and monthly.
If you need more assistance, you'll need to factor in the cost of outsourcing or adding a team member to your projected budget.
Competition with the Seller. Rivalry with the seller For buyers of online businesses, the potential for post-sale competition with the seller poses a significant risk.
You will need to go above and beyond to examine the background of the seller before you commit to a purchase because it is simple to start a new online firm and because non-compete clauses cannot be enforced abroad (where many acquisitions are headquartered).
Fraudulent Finances. The majority of online businesses don't review their financial statements. Sellers are frequently compelled to rely on secondary checks utilizing a combination of site analytics and industry comparisons to confirm financial declarations.
If a particular piece of the site's financial data doesn't fit with the overall narrative provided by site analytics, it may indicate that the data is inaccurate or false.
---
The Advantages of Buying a Business Online
Buying a business online is a popular choice for many reasons. It's quick and easy, and the seller can be located anywhere in the world. Plus, buyers can benefit from reduced overhead costs and faster transactions.
Buying a business online comes with a number of benefits. The following are three of the best:
You can ask questions about the business online via email or phone call.
You can quickly and easily evaluate businesses before making a purchase.
Buying a business online is often more affordable than purchasing one in person.
---
How to Buy a Business Online
How can you find a fantastic price on an internet company? In addition to determining which marketplace (Such as Flippa, Shopify Exchange, or Empire Flippers) you will choose to buy an online business, it is also important for you to know the best deal for online business.
Here's how to make sure you receive the most value for your money according to shopify.com.
Look far and wide
You can locate companies you might not have thought about by casting a wide net. Utilize a combination of the aforementioned techniques to locate possible targets for acquisition and analyze costs, profits, and other important considerations.
Rate opportunities quickly
Without wasting too much time, evaluate each potential business opportunity using a set of criteria.
A company with high ratings in each of these categories will undoubtedly cost more, but you'll also know that it has strong revenue and expansion prospects.
Do your due diligence
Before you enter into a negotiation, research the legal aspects of the firm, such as taxes and operations, and identify any potential issues. You can make a better educated offer if you have more information.
Negotiate
The price that is listed is not always fixed. You can bargain with the seller to acquire a better offer based on the opportunity rating you've given a firm and the details you learned during the research step.
---
What is a Common Mistake People Make When Buying a Business Online
The most common mistake made by small business owners is to grow regionally without careful preparation. The key to your company's success is your ability to assess the market and determine where your product fits in, which is even more important when expanding into a new market.
---
Conclusion
Buying a business online is an exciting prospect, but it's important to be aware of the risks involved. Make sure to do your due diligence before making any decisions and consult with an experienced business broker to help you navigate the online buying process. Thanks for reading!