Are you looking for online businesses to buy? If so, you've come to the right place! This blog post offers six ideas for buying online businesses. From drop shipping to affiliate marketing, there is something on this list that will fit your needs.
Whether you're new to buying and selling online businesses or you're a seasoned business owner, take a look and see if any of these business ideas appeal to you!
You may also like this article: Buying Business online – The Risks of Buying it
---
Online Businesses to Buy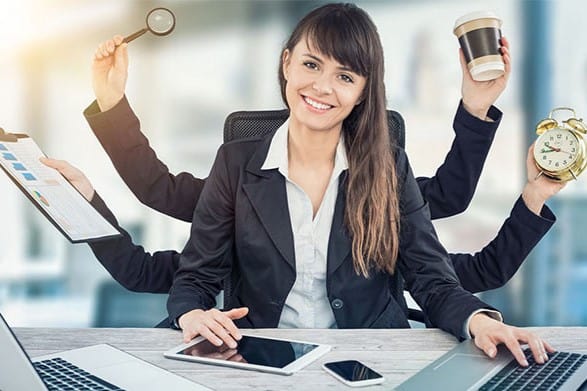 There are many online businesses for sale, and it can be daunting to choose the right one. That's why it's important to do your research and choose one that interests you. Once you've made an offer, make sure to wait for a counteroffer before proceeding with the sale.
Make sure to have all the correct paperwork in order – business licenses, proof of ownership, and so on – before closing on your purchase. Buying an online business is a great way to start your own business, and with a little bit of patience and diligence, you'll be on your way to success.
---
Different Types of Online Businesses to Buy and Sell
There are many types of online businesses to buy and sell, so it's important to narrow down your choice. Consider what you're interested in and find a business that matches that profile.
Once you have a better understanding of the business, do your research. This will help you understand the company and its assets. It can be a daunting task buying or selling an online business, but with some patience and caution, it can be a successful endeavor!
Here are the types of online business ideas:
Affiliate Marketing
In affiliate marketing, you advertise the goods or services of another business in exchange for a cut of the sales you bring in. Commissions are frequently a proportion of the sale price, while they sporadically come in the form of a fixed sum.
There are several affiliate marketing programs including GiddyUp, DFO Global, Amazon Associates, Widitrade, ClickBank, eBay Partner Network, M4trix Network, and CJ Affiliate.
Selling Information Products
When it comes to selling information products online, you have a variety of possibilities, such as marketplaces, social media, and your own online store. Marketplaces like Amazon and eBay provide a fantastic method to market your information items to a large audience.
The types of information products include Ebooks, Membership sites, Webinars, Cheat sheets, Online courses, Reports and analysis, Templates and teardowns, and Live events.
Coaching and Consulting
One of the most successful eLearning business models available is one-on-one online coaching. The cost of many online coaches' programs or coaching sessions can reach thousands of dollars. You can charge anything you wish for your services as an online coach!
How about consulting? It's simple to launch a consulting firm without any prior experience. Anyone today can launch their own consulting firm. You have everything you need to launch an internet consulting firm if you have a computer, a phone, and a workspace.
Freelance Virtual Assistant
Can you work as a virtual assistant on the side? Virtual assistant positions might be full-time, part-time, employee, freelance, temporary, or on an ad hoc basis.
Many freelance virtual assistants take on multiple clients at once, combining a number of part-time jobs to build a full-time career for themselves.
What qualifications do I require to work as a virtual assistant?
Communication Proficiency.
Management of projects.
Management of time.
IT abilities
outstanding attention to detail
Effective Decision-Making.
a passion for education.
Management of social media.
SAAS – Software As A Service
A method of distributing applications over the Internet as a service is known as software as a service (or SaaS). You can avoid complicated software and hardware maintenance by just accessing software over the Internet rather than installing and maintaining it.
SaaS applications are also referred to as hosted software, web-based software, and on-demand software. Whatever name they go by, SaaS applications run on the servers of a SaaS provider. Security, availability, and performance of access to the application are all managed by the supplier.
Can you launch a SaaS business?
Yes, you can launch a SaaS business without having any technological knowledge. Without technical expertise, it will be difficult to design and maintain the program. Non-technical entrepreneurs should collaborate with a person with software development experience.
Dropshipping
Is the drop shipping business successful?
Yes, dropshipping can be a successful business model for retailers since you are not in charge of manufacturing or delivery. It's a low-risk business strategy that doesn't have the high expenses that a wholesaler would typically have, and with the appropriate suppliers, you can make a respectable profit margin.
If you're looking for a low-cost company idea, dropshipping is still worthwhile. In just a few years, the number of people searching the keyword "dropshipping" has multiplied. The key to success is selecting the best products, keeping profit margins high, and selecting reliable suppliers.
If you are ready to decide which online businesses to buy, you need to choose a marketplace for buying an online business such as Flippa, Shopify Exchange, Empire Flippers, FE International, and Digital Exits.
---
Conclusion
If you're looking to buy or sell an online business, you've come to the right place! In this blog post, we've outlined 6 different online business ideas that you can buy or sell. From e-commerce businesses to digital services, we've got you covered.
So what are you waiting for? Start your buying journey today and let us help you find the perfect business for you!