Do you have an online business that you want to turn into reality? Whether it's a niche website, an e-commerce store, or even an online course, there are plenty of opportunities out there for entrepreneurs. But how do you know which platform and site are best for you to sell your business?
This blog post will highlight some of the best platforms and sites available today to help you find web businesses for sale. From online marketplaces to niche-specific websites, these platforms and sites offer everything that you need to get started selling online.
So whether you're looking for a quick and easy way to get your business off the ground, or you just want to explore some different options, this blog post has you covered!
---
10 Best Platforms and Sites to Find Web Businesses for Sale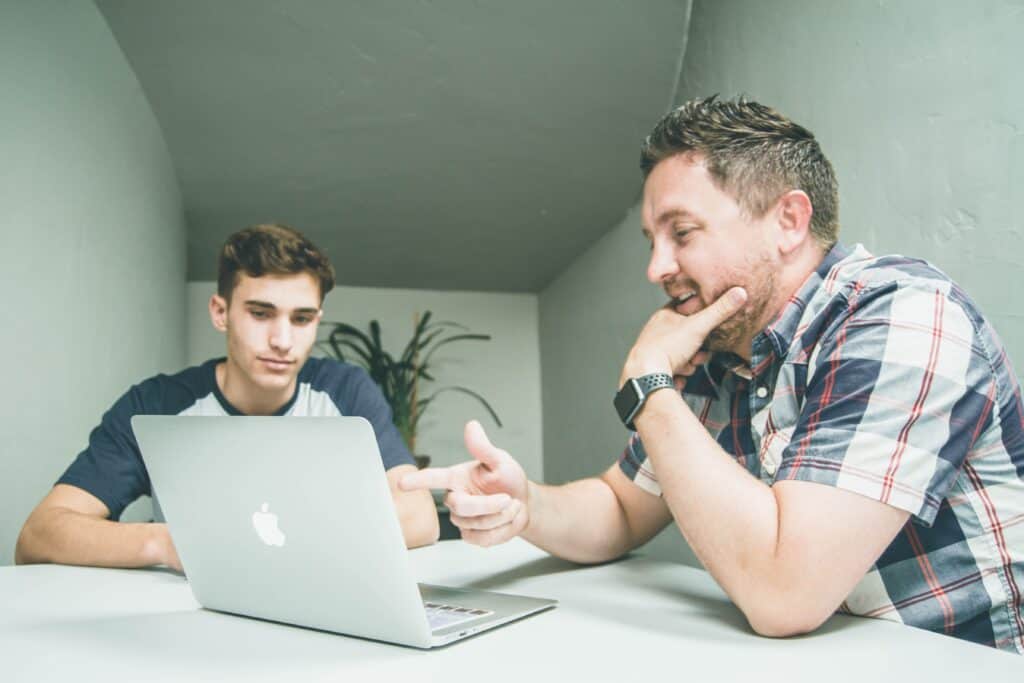 When it comes to finding web businesses for sale, there are many platforms and sites to consider. It's important to choose the right one for your needs, so be sure to research different options before making a purchase. Some of the best platforms and sites include:
Flippa
Flippa is a global auction site with a wide selection of online companies. Currently, there are more than 5,200 startups and established companies working in the e-commerce, SaaS, and mobile app industries.
The following is a list of some of the most well-liked business categories on Flippa:
Domains
Shopify stores
Dropshipping businesses
Google AdSense websites
Amazon FBA businesses
Amazon Affiliate websites
Blogs
Social media accounts
Dating websites
Mobile apps
Exchange
Shopify's Exchange is a marketplace for online stores. Exchange offers both young and established internet stores, each with a significant potential for financial success.
Exchange offers you a solution regardless of your financial situation. For instance, a $39,000 online store selling air mystifiers and making $39,233 per month is listed.
On the other side, you can spend $1,500 to purchase an internet store that sells household items. Profits from this store currently total $500 a month, but there is room for growth and higher earnings. Low-cost retailers could be a smart choice for you if money is tight.
Businessexits.com
A business brokerage firm called BusinessExits allows you to purchase tiny enterprises. In order to purchase a business via Businessexits, you will speak with their broker rather than the owner directly.
For instance, an online store selling dogs that brought in $7,924,061 recently sold for $8,500,000.
Businessexits.com makes use of an outside escrow provider to ensure that the payment procedure is secure for both the seller and the buyer parties. The service can be offered by either an escrow corporation or a lawyer. Before you can confirm you have received company assets from the sale, the escrow service provider holds your money.
Bizbuysell.com
The largest business-to-business internet marketplace in the world, BizBuySell, offers 20 company sectors, including retail, education, health care, and many others.
Franchise opportunities, asset sales, and commercial real estate are all included in the BizBuySell database in addition to established firms.
Currently, the platform has approximately 45,000 business listings available for purchase.
One of BizBuySell's greatest benefits is that they provide free valuation and business broker support. The broker will offer advice based on your goals and available funds or assist you in determining the true cost of the company you prefer.
Businessessforsale.com
Another sizable international marketplace, Businessesforsale.com, offers 11 primary business categories, including retail, franchise, leisure, real estate, and more.
Coffee shops, auto repair shops, gas stations, hotels, etc. are some of the most popular companies for sale on Businessessforsale.com.
As a Standard Buyer, you can sign up for the platform without charge.
However, you must sign up as a Premium Buyer for $14.95/month or $89.95/year if you want access to more services. You have access to businesses that are locked as a Premium Buyer, and the seller will give priority consideration to your questions.
Empire Flippers
Empire Flippers is a global marketplace that caters primarily to established online retailers, as the name suggests. The following are a few of the most well-liked business plans offered on Empire Flippers:
E-commerce stores
Amazon FBA
Online service businesses
Display advertising sites
Affiliate websites
SaaS
Empire Flippers has a sizable expert staff that will be by your side during the entire process of buying a business. Before putting any businesses on the site, they all go through a screening process. They then assist you in making a selection depending on your objectives. Finally, once you have made a purchase, migration managers assist you with claiming ownership of the company.
FE International
Professional website brokerage FE International specializes in selling expensive websites. You may find it on FE International, whether you want to buy an affiliate website or a SaaS app.
For instance, a SaaS software for Shopify with a yearly NET profit of $74,000 is listed for $243,000 on the market.
Latona's
Another e-commerce and SaaS business brokerage that focuses on mergers and acquisitions is Latona's.
If you're looking to purchase an internet business, Latona's provides you with a wide range of alternatives in various pricing ranges. Business costs range from five figures to eight figures.
The following is a list of the online business categories that Latona's sells:
Websites with content
eCommerce Businesses
Portfolios of Domains
Sites that Generate Leads for Members
SaaS Companies (Software-as-a-Service)
Exitadviser
With the help of ExitAdviser's For-Sale-by-Owner (FSBO) platform, you can purchase a business directly from the owner without using a broker. You have the option to bargain with the seller alone using this model. You can gain a better understanding of the company they sell when you are in direct contact with the owner.
ExitAdviser might be able to help you locate the ideal choice for you whether you're looking to buy from local or online merchants. It highlights companies from 17 different nations in a variety of industries, such as retail, wholesale, leisure, etc.
Digital Exits
Another brokerage choice when looking to buy an online business is Digital Exits. DigitalExits, however, is unable to brag about the range of businesses they sell, in contrast to other companies on this list.
Nevertheless, they can provide you with a few well screened companies. For instance, a flourishing wholesale company selling horse feed is advertised for $1,500,000 and is bringing in $342,507 in revenue along with $400,000 in inventory.
---
What are the Benefits of Owning a Web Business
There are many benefits to owning a web business. These advantages can include increased traffic, more online sales, and greater brand recognition. Additionally, running a web business can provide overall flexibility in terms of hours worked and income generated. What are the selling points of owning a web business?
There are many selling points to owning a web business. These include:
No upfront costs
Low start-up costs
Little to no overhead costs
Full online control and flexibility
More online exposure than any other business model
Increased customer loyalty
Greater brand recognition
Owning a web business is a great way to be in control of your own business, make your own decisions, and generate your own income.
---
Conclusion
Web businesses for sale are a great way to increase your income, have full online control, and increased online exposure.
If you're looking to start or expand your business online, then you'll want to check out the different platforms and sites available. Our team has reviewed the best 10 platforms and sites to find businesses for sale, so make sure to take a look!
Not only will you be able to find businesses for sale on these sites, but you'll also be able to find helpful resources and advice on how to start and run your business online. So what are you waiting for? Start your business search today and find the perfect platform and site for you!