Are you looking for an established online business for sale that you can own and run from your home? If so, this blog post is for you!
This blog will explain the many benefits of owning an established online business, namely the flexibility to work from anywhere in the world, low startup costs, and high earning potential.
If you're interested in buying an online business, read on to learn more about the different ways in which you can do so. From listing an online business for sale on a major online business listing site to conducting due diligence before buying a business, this blog has everything you need to know!
---
How to Find an Established Online Business for Sale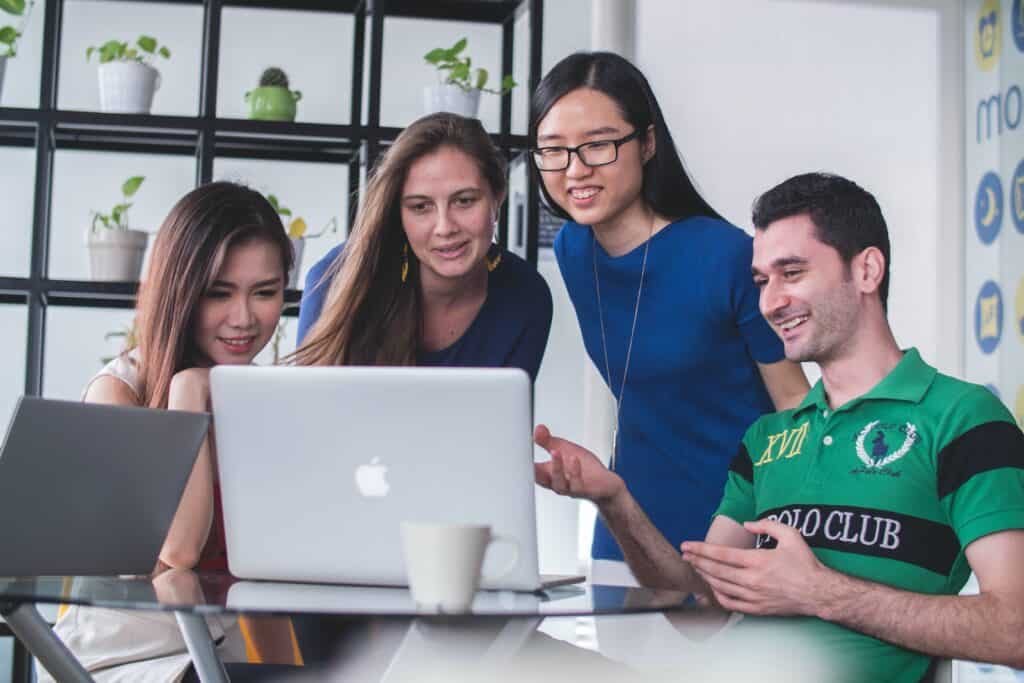 There are a variety of ways to find an online business for sale. The best way to find one is to look through classified ads, social media sites, and websites like Flippa and Empire Flippers.
Online Marketplace
The most popular choice is to purchase an online store through an online marketplace. It's a terrific site to look for chances because you can see what is offered in the industry or specialty of your choice. Finding a business that you are genuinely enthusiastic about is crucial.
Even though the firm is already established, it will require a tremendous amount of work to run and grow it, which is far less difficult to do when it is something you genuinely love. You must love what you are getting into because starting a new business is like getting married.
Direct Purchase
Reach out to the owner and ask if they are interested in selling the business if you already know what you want or have a certain online enterprise in mind. To get in touch with the owner, use the website's contact forms or conduct a WHOIS search.
When you do get in touch, make sure the owner understands that you are really serious about negotiating a purchase agreement.
You'll probably never even receive a response if they even have the slightest inkling that you're not being serious. Your preparation will assist you in capturing their attention at this point and enable you to make a wise business decision.
It's a good idea to do some research before making contact. Make sure the online business is in good shape. SEMrush, Open Site Explorer, and Ahrefs are a few tools you may use to examine the link profile of a website as well as its traffic.
You can approach the owner of the traffic and the backlink profile appears to be strong. If there are any warning signs, such as a spammy link profile, you should go a little deeper to see if it's even worthwhile to pursue.
Online Business Brokers
This is a choice for people who either don't have the time to look for suitable opportunities or would prefer to have a seasoned expert manage the discussions. They are equipped with the skills and experience to quickly ascertain whether any claims made by the owner are, in reality, true.
Like a real estate agent, an internet company broker simplifies the purchasing process for you. In addition, they are there for you if anything goes wrong or you have concerns.
---
Benefits of Owning an Established Online Business
If you're interested in owning an online business, there are a number of benefits to consider. These businesses are already well-developed and have a following, making the purchase process quick and easy.
Additionally, buyers receive full access to all back-end features and data, so there's no need for customization or overhauling afterward. Finally, potential residual income from continued sales growth is a big incentive to consider investing in an established business. So what are you waiting for? Invest in a business that has potential and reap the benefits!
Receive Your Cash Flow Immediately
You can be far more certain that you will start making money right away if you choose to purchase an existing internet business with a tested business concept and a track record of success.
A startup business won't often be expected to make a sizable profit during the first few years, which could leave the owners of the business without any new revenue for that startup time. Now compare that to launching a new business.
Existing Connections
When you buy a well-established company, you also get a loyal client base and vendors who took years to develop themselves.
When you have these connections at your disposal, it will be much easier for you to find suppliers and develop partnerships with them. It will also take less time for you to gain the required consumer trust.
On the day you buy the business itself, you can start running your new firm because you have supplies and clients.
Lower Risk Factors
According to Bloomberg, eight out of ten business owners who launch a new venture fail within the first 18 months, yielding an 80 percent failure rate. This figure demonstrates that there are numerous dangers involved in starting a new firm.
A pre-existing track record of profitability makes buying an existing business a less risky investment and a fairly wise one that you can use to continue the business' growth.
---
Conclusion
Owning an online business is a great way to make a passive income, start your own business from the comfort of your home, and build a business that you can be proud of. However, acquiring an established online business can be difficult, so it's important to know what to look for.
In this blog, we've outlined the benefits of owning an online business and provided tips on how to find an online business for sale. So if you're interested in buying an online business, be sure to check out this blog post!