Do you know how to buy an online business?
When buying an online business (For example on Flippa or Empire Flippers), it's important to take the time to do your homework. Make sure the business is reputable and has a good track record. Additionally, establish key criteria such as target market, product or services, and financials.
Once you've got a good understanding of the business, it's important to meet with the owner/manager in person. This will help you determine if it's the right business for you.
Once you've made your decision, it's important to compare similar businesses to make an informed purchase. Buying an online business is a big decision, so making sure you're making the right one is key. Don't hesitate to reach out to us if you have any questions or concerns!
---
How to Buy an Online Business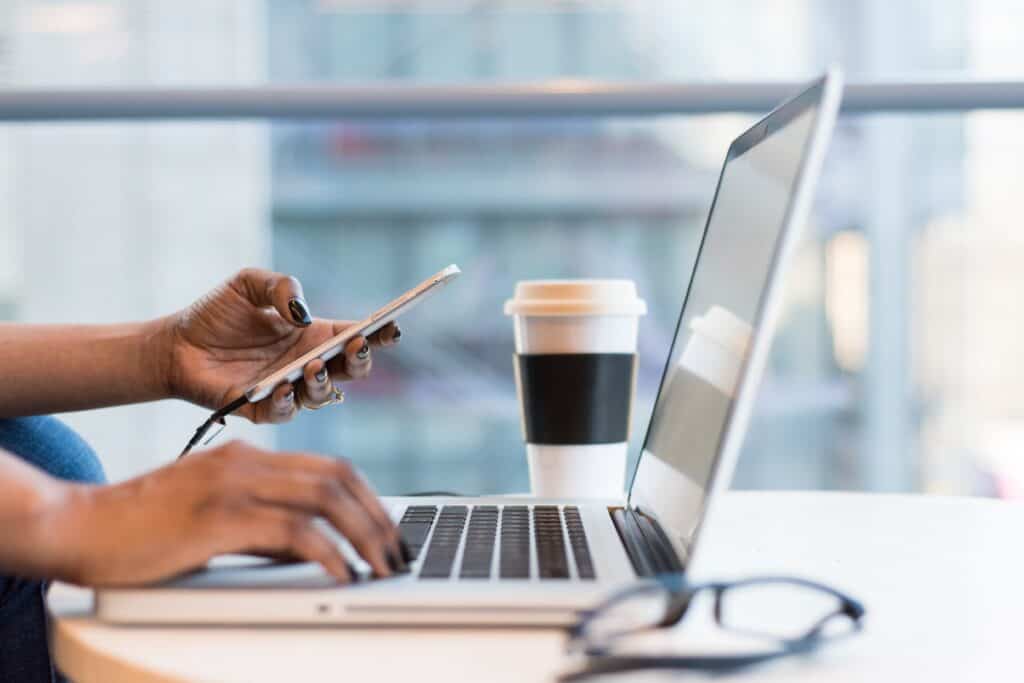 Buying an online business can be a daunting task, but with the right approach, it can be a rewarding experience. Here are the five key steps you need to take to buy an online business:
Research the different types of online businesses available. This will help you find the perfect business for your needs.
Evaluate each business based on its target market, features, and price point. Make sure the business matches your needs and is within your budget.
Decide if this is the right business for you – if not, explore other options.
Create a timeline and budget for buying the business in order to stay on track.
Make an offer and wait for a response from the seller – it's that simple!
Here are the five key steps explained that you need to take to buy an online business safely:
Doing your research
It's important to do your research before you buy an online business. Make sure you understand the business—its history, what kind of customer base it has, and how successful it has been in the past. Also, make sure you know if there are any potential issues with the business that you should be aware of (e.g., a questionable owner or franchise).
Making an offer
Once you've done your research and understood the online business, it's time to put together a buying offer. This will give the owner(s) of the business a concrete proposal of what you're willing to pay for the business. Make sure you have all the information necessary – including financial details, buying conditions (e.g., term of sale), and any warranties or guarantees that are included in the deal.
Negotiating and closing the deal
Now it's time to negotiate! The owner(s) of an online business may be resistant to selling, so be patient and persistent in your offers. Sometimes they will agree to sell outright, while other times they may want you to make a down payment and then continue making monthly payments until the business is fully purchased.
Once the deal is finalized, make sure you follow through with all of your buying conditions – including securing any necessary financing and completing any required paperwork.
Taking care of the business after purchase
Once you've bought an online business, it's important to take care of it well. This includes setting up shop (i.e., creating a website and branding), developing a marketing strategy, and hiring employees if needed. Make sure you have everything organized before starting to operate the business – otherwise you could end up facing some serious challenges down the road!
Congratulations!
You've successfully bought an online business – good job! Now enjoy the ride and watch it grow from strength to strength.
---
Tips for buying an online business
Pick a monetization type
Sometimes it makes much more sense to start with how the business is monetized when purchasing an online business than it does to choose a niche of personal interest. Almost every form of business requires a specific set of talents. You must match your skills with an organization that will be the best fit. It's ideal to match the monetization strategy with the niche to make the perfect fit, but it's not always simple.
Keep in mind that you will need to put some time into your online business. Picking a specialization that is profitable and applicable to your expertise and skill set might therefore be helpful.
Keep an open mind if you are new to the internet business world because the most uninteresting categories frequently have the lowest levels of competition and the highest profits.
Check for consistent income
Before purchasing a business, be sure the income is steady and stable. You can overestimate your own capabilities or undervalue what it takes to effectively run the company you're purchasing, warns Greg Elfrink of Empire Flippers. "This can lead to not only frustration but actually losing all that capital you've invested in the business, along with the actual business profit starting to decline."
Examining the company's finances carefully to ensure you have a complete understanding of the profit and loss is one of the most crucial steps before purchasing any firm.
You are significantly more likely to purchase a company that fails if you don't have this information and evidence of regular revenue. Once you have the income, it is also typical to make an offer to purchase a business that is close to 30 times the monthly profit.
Know the operating processes and level of traffic
Before starting an internet business, you need have a clear plan for how it will operate. Ask the proprietor directly what they do each month to run the company. In this manner, you will be immediately aware of the challenges you face.
Additionally, you should ask about the company's marketing strategy, where its customers come from, how much traffic it receives, etc. This will assist you to understand how to continue running the company when you acquire it.
---
Conclusion
Buying an online business can be a daunting task, but with the help of this blog, you can make the process much easier. By following the 5 key steps outlined above, you'll be on your way to buying the right business for you. Make sure to bookmark this blog and come back for more helpful tips and advice!