Are you looking for a website but don't know where to start? This blog post is for you! In this post, we will explain how to find a website on sale and how to buy them.
We'll also discuss some factors that you need to keep in mind when buying a website and tips on how to make the best purchase. So read on and learn how to find the best website on sale!
---
How to Find the Best Website on Sale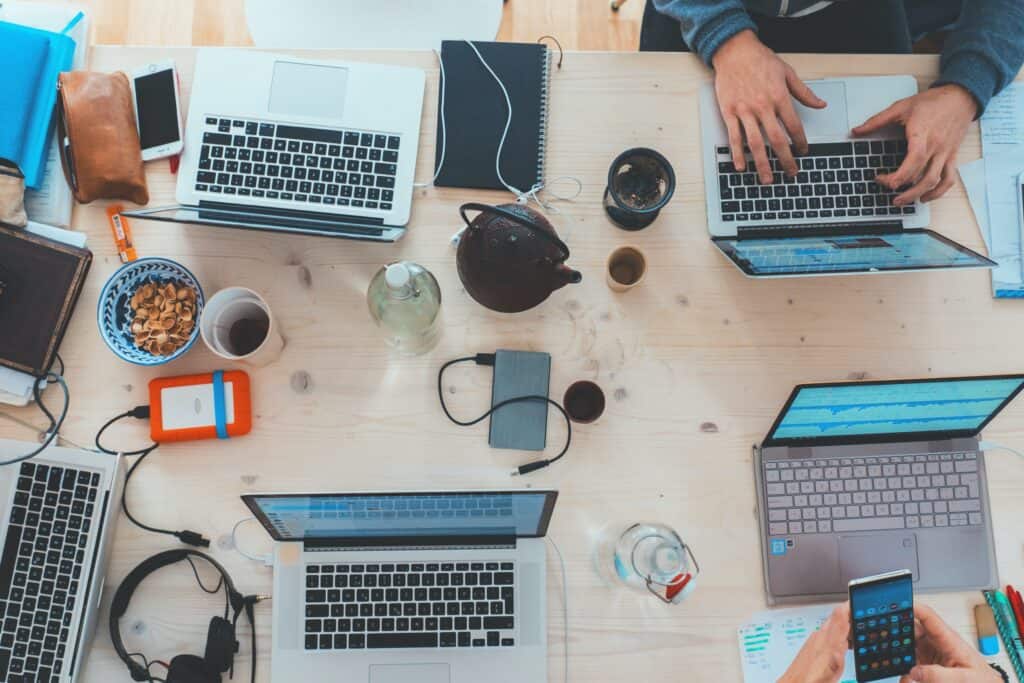 Buying products online can be a great way to save money, but it's important to do your research first. Step one is to assess your needs and find a product that you're interested in.
Browse websites and online businesses for sale that generate consistent traffic and have been thoroughly vetted in the marketplace. Looking to sell your website or online business?
Flippa
Flippa is a great place to start. With a user-friendly platform and plenty of traffic, it's easy to find buyers who are interested in your services. Plus, Flippi charges a listing fee (which is reduced if the value of your website is higher), so you can make some money while you wait for someone to buy it.
It is the most well-known website marketplace without a doubt, but it has a reputation for being a little bit of a free-for-all. According to my experience, there are a lot of shady websites out there, but if you're persistent enough, you can also find some hidden treasures. There is, in my opinion, no better place to try and acquire lower-tier sites ($1,000–$10,000).
Shopify Exchange
If you want more control over the sales process, check out Shopify Exchange, one of the most popular e-commerce platforms on the market today. There, you can browse through hundreds of established businesses for sale or turnkey websites that already have everything set up for success.
DigitalPoint Forum
Digital Point Forum is another good site for flipping domains and websites. Even though it is not as well regarded by users as the other platforms listed if you use it properly, you can definitely find some amazing potential consumers.
It is more ideal than anything else for webmasters and independent contractors looking for additional online income opportunities.
No prior experience purchasing here. There appear to be several Starter Sites listed here at first sight.
Freemarket
The group behind freelancers.com has launched a new website called Freemarket. Users can advertise their websites on it or purchase expensive domain names.
The thing that sets them apart from other sites that might charge an arm and a leg as a commission fee is that they only charge a 5% commission for each sale, ensuring that you obtain the greatest amount of money in your hands.
This market appears to be a combination of web pages and domains. You can quickly peruse a few of the listed sites and see that while there appear to be some well-established sites there, the search features aren't as extensive as those on Flippa, and even after you filtered for websites, many listings were still offering simple domain names.
SideProjectors
On the website SideProjectors, users can sell their side projects. Although I haven't made a purchase from Side Projectors, it appears that the websites featured there frequently are SAAS websites or web apps.
It may not be appealing to everyone because the site is mainly geared toward developers, but if you are good with code, you could be able to score a great discount on a website that needs a bit more technical know-how.
---
Factors to Consider While Buying a Website on Sale
Buying a website on sale can be a great way to save money. However, make sure you take into account a few key factors before making your purchase. Here are a few things to think about before investing in a website.
Select Your Niche and Standards
If you're a buyer looking for something specific, make a list of your needs before you buy. The table below can assist you in defining your needs; you can enter a range so that finding a supplier who falls within the range will be simple later.
Get Analytics Data
For any type of website you are considering purchasing, traffic and revenue statistics are crucial. In order to have accurate information, the simple solution is to obtain the details from Google Analytics. To immediately access and verify the data, you might request that the owner add your Gmail id as a user in his Analytics account.
A review of original content
It's crucial to verify the content's originality, especially if you're considering purchasing a blog or content website.
It is strongly advised to check where the vendor received the content from and to confirm the content's originality using a Google search.
Getting Earnings Data
First, make sure you have an AdSense account if the merchant uses the AdSense advertising service. Be certain of the kind of income the site will continue to generate.
For instance, you must be able to offer ongoing assistance to customers who have already purchased themes if you plan to sell WordPress themes online. In essence, this means that in order to purchase a website like this, you should have prior expertise in creating WordPress themes.
Choose the platform
The simplest and most straightforward method is to get in touch with the site owner personally when you discover a website that hasn't been maintained in years. The site will continue to function normally even though the owner is willing to sell because the majority of owners will set the hosting and domain to extend on auto renewal mode.
The second approach is to locate the broker website where the owner officially advertised the site for sale. If you Google "purchase a website," you will come across hundreds of broker sites that provide a marketplace for people to buy and sell websites anonymously. You can choose between Flippa, Exchange, Empire Flippers, FE International, etc.
Additional Expenses
Keep in mind that purchasing a website will result in other ancillary costs in addition to the initial purchase price. Examples of additional costs that are typically not included in the selling price include domain registration, site hosting, email hosting, the theme and plugins used on the website, etc.
If you use broker websites, you might also have to pay a commission. When you create the criteria, account for those unforeseen costs in your budget.
---
Conclusion
Buying a website on sale can be a great investment for your business. However, it's important to weigh up the pros and cons carefully before making a purchase.
Make sure to consider the factors listed below when looking for a website on sale, and we hope that this blog has helped you in making an informed decision. Thank you for reading! Listing, marketing, and troubleshooting along the way.