Buying an established website can be a great business opportunity. If you are looking to buy a website, you may be wondering if it's possible to buy an established website. This blog post will answer some of your questions about buying an established website.
Firstly, it will discuss the types of website businesses and about buying an established website fits into that category. Finally, the blog post will provide some tips on how to buy an established website.
---
Buy a Website Business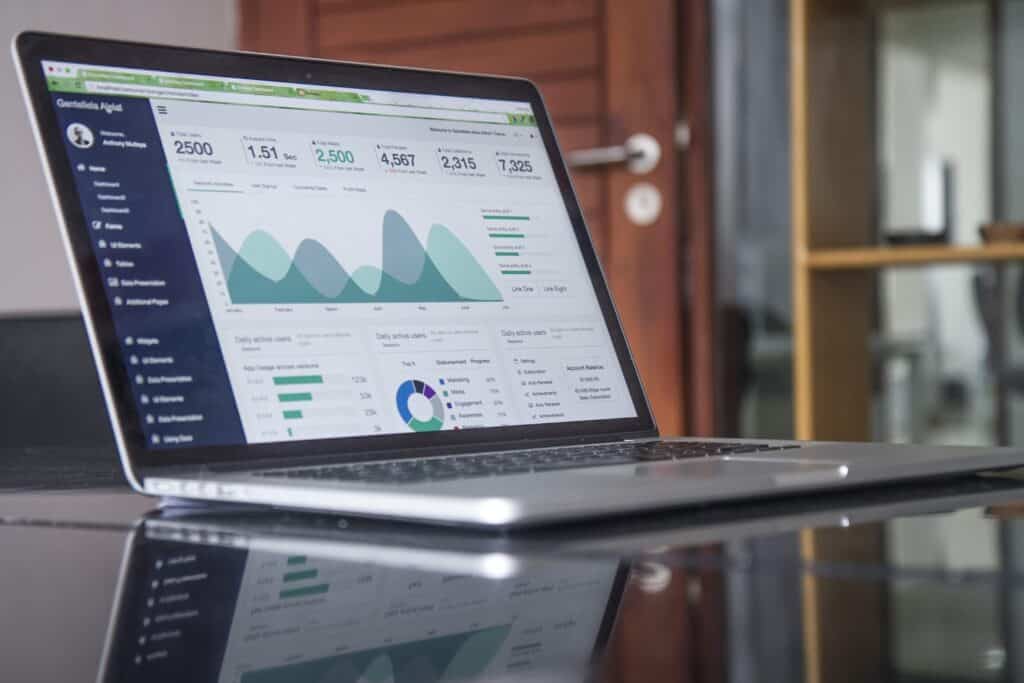 The real estate of the online world is websites. Similar to how some people decide to invest in real estate, others view purchasing and selling websites as a form of business investment. Consider buying and selling websites if you're looking for a new career or side hobby that you can accomplish fully from home.
The best marketplace to buy a website business
There are a few marketplaces online where you can buy a website business. One of the most popular ones is Flippa. Flippa is a marketplace where you can purchase and sell websites, app domains, and business listings. You don't need to have any technical expertise to use Flippa—all you need is an internet connection and the will to buy or sell online. Other marketplaces to buy and sell a website:
Read more on our blog: Websites for Sell – Places to Buy & Sell Websites
---
Types of Websites
There are several types of websites that you can buy. Here are some of them:
eCommerce site/online store
Blog
Booking website
Portfolio
Lead generation website or a landing page
---
Can You Buy an Established Website
When it comes to buying a website, the internet is full of rumors and speculation. Is it really possible to buy an established website? The answer may surprise you – yes, in some cases it's actually quite easy!
Here are some important criteria to consider in order to decide whether a well-known website is suitable for you:
Does it coincide with your business goals?
This is an essential first action. There are many websites that generate income, but they all do so in different ways. Make sure it aligns with your overall strategy when looking for one to purchase.
No matter how appealing a website might be, it wouldn't make much sense to purchase it if you were running an eCommerce company selling athletic equipment.
Even while this may seem clear, individuals frequently fall for it. They come upon a website with a sizable following and significant revenue potential, and they believe they can repurpose it to be useful for their company. However, this is incorrect.
If you try to do this, you can find yourself having to start over because you invested in something wholly unrelated because Google ranks websites according to the niche they serve.
Using this sporting equipment as an example, you could want to investigate purchasing from sites that cater to hikers or runners. Even if they aren't profitable, the exposure to this market sector is frequently well worth the investment.
What is the potential traffic there?
The ultimate goal of purchasing an established website is to assist increase traffic to your site in order to increase conversion rates and earnings. Therefore, you should carefully consider how the proposed site can accomplish this.
Do your utmost to obtain the site's traffic statistics. Do they expand? keeping up well? Shrinking? Even though you may find sites that are less important in their area to be cheaper, you run the danger of them losing relevancy, which will ultimately cost you.
What is its SEO potential?
Around 95% of all traffic in the world of online commerce originates from organic search, compared to only 5% from paid traffic. And more than half of all traffic comes from organic search in general.
Why does that matter? Simply put: SEO is profitable. Many high-quality visitors will come to your website as a consequence of your ability to continuously rank at the top of search engine results pages for high-value keywords, and your conversion methods will ideally convert these visitors into customers.
Therefore, while looking to purchase an established website, you must ensure that your investment will benefit you in the field of SEO.
Are you getting a good deal?
Last but not least, purchasing an existing website will need you to invest money—possibly the most valuable resource your business possesses. As a result, it's crucial that you find the best bargain in order to avoid overspending and regretting your choice in the future.
Spend some time learning about the qualities that might add value to a website. You should make sure that whatever amount you pay is at least 2.5 times the annual revenue of the internet business, which is the typical value of an online firm.
---
Conclusion
Buying a website business is a great way to get your business online fast and at a fraction of the price of buying an established website. However, make sure you do your due diligence before making the purchase.
Make sure the website you're buying is established, has a good reputation, and is up to date with the latest marketing trends. Also, be sure to ask the seller about their website's SEO and analytics before you make the purchase.