Choosing the right online marketplace to buy a website can be daunting. But don't worry—we've got you covered!
In this blog post, we'll outline the top 3 sites to buy websites online: Flippa, Empire Flippers, and Shopify Exchange.
Each site has its own unique selling points and benefits, so it's important to choose the one that's best suited for your needs. Read on to learn more about each site and find the perfect online marketplace for buying your next website.
---
Buy Websites Online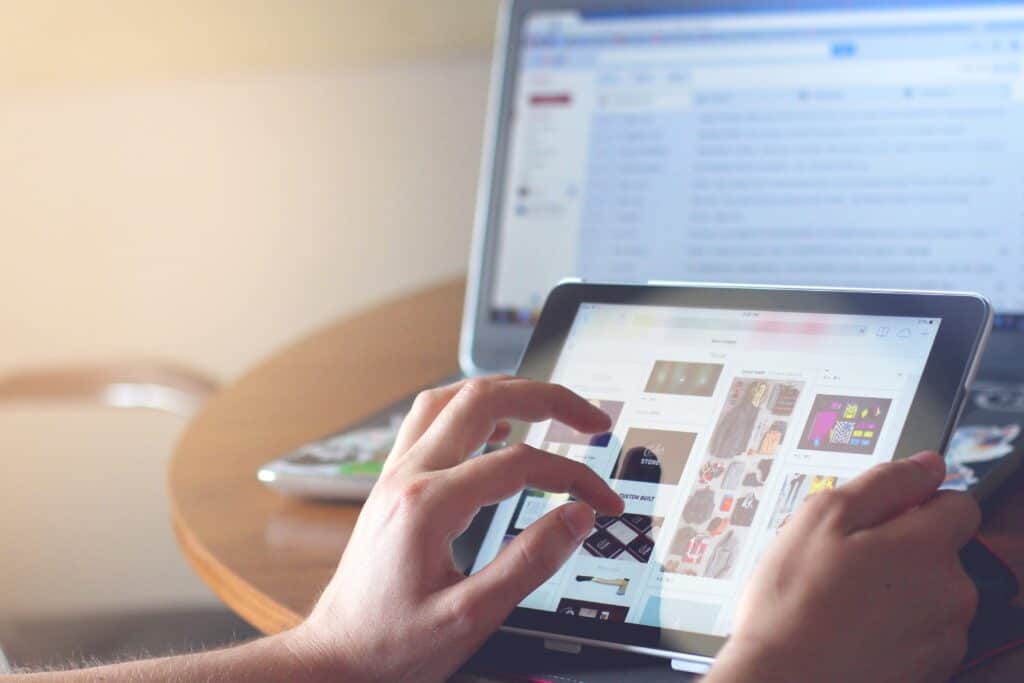 Buying a website online can be a daunting task, but it's important to use a safe and secure site to make sure your information is safe. Before making your purchase, be sure to check the website's BBB rating.
Additionally, always enter your credit card information securely and use a VPN to encrypt your connection when browsing sites that are not known or trusted by you. By following these simple tips, you can protect yourself and shop with peace of mind.
Flippa
When it comes to buying websites online, there are a few sites that you can trust. One of them is Flippa. This platform is safe and secure, making it a great choice for buying websites online.
Flippa is a more affordable marketplace for owners of online businesses. If you don't mind dealing with a lot of tire kickers, it's a decent place to sell your site.
Flippa is not a scam, no. Similar to eBay, Flippa is a public marketplace where vendors can advertise their companies for sale. On the for-sale listing page, sellers may provide information such as revenues, expenses, descriptions, and more.
Pros
can purchase and sell companies in any price range.
very simple to use
Cons
A 3 AM infomercial-level amount of fraud
Empire Flippers
Empire Flippers is an expert in assisting customers with buying and selling online businesses. The best "curated marketplace for buying and selling established enterprises" is Empire Flippers.
Joe Magnotti, the CEO, and Justin Cooke, the CMO, launched the firm in 2013. Since then, they have sold more than $93,000,000 worth of Amazon Associates businesses, affiliate websites, e-commerce businesses, and various other kinds of internet enterprises.
Empire Flippers' credibility has been established via appearances on BuzzFeed, Business Insider, Entrepreneur, Shopify, Moz, and numerous more websites.
Pros
Websites are screened
Buyers Confirm They Have Funds to Access Complete Listing Data
Excellent Customer Service Is Included
Security of Income (During Inspection Period)
Website Investing Without Touching It with Empire Flippers Capital
Cons
The average cost of a website is $100,000 or more.
Industry's highest sale multiples
Rather than being hobbyists, sellers are experienced professionals.
Conflict with seasoned investors
Increased Sales Commissions
Shopify Exchange
Shopify merchants create their eCommerce websites on the Exchange Marketplace in order to sell them to interested customers who wish to purchase from their eCommerce enterprises.
To assist customers in making purchases from Shopify stores or looking through drop-shipping enterprises that are for sale, this platform offers hundreds of ready-made businesses dispersed across a wide range of niches.
With over 3000 eCommerce stores for sale, Shopify Exchange was created as a platform for these merchants to buy and sell their Shopify stores. By purchasing an existing store from this marketplace, you can start your own business.
It is regarded as one of Shopify's most recent tools for aiding eCommerce sellers in building successful businesses. However, Shopify Exchange may serve distinct purposes based on where you are beginning.
Pros
Convenience since it gives you access to the necessary documentation, deadlines, and resources.
Shopify Exchange will enable you to sell things without expending a lot of time and effort while still advancing your store to the desired state.
You can sell in a wide range of different types of establishments.
an encrypted transaction
Cons
The main issue is that your eCommerce businesses are being sold even though they are currently profitable.
Metrics Used in Business Can Be Tricked
---
Consider Buy Website Online
Empire Flippers is a website buying and selling platform that allows you to purchase websites online. It has been cited as one of the best options for buyers due to its screening process and security of income.
Conversely, it has been noted that selling a website on Empire Flippers may require greater experience than buying one. Shopify Exchange is a platform created by Shopify that allows you to buy or sell your business. It has been cited as one of the best options for sellers due to its convenience and wide range of businesses available.
Contrarily, it may require greater experience than buying a business on Empire Flippers. If you are looking to start an online business, then buying a website may be your best option. However, if you are selling an existing website, then Shopify Exchange may be the better choice for you due to its convenience and wide range of businesses available.
---
Conclusion
Choosing a safe and secure way to buy a website online can be daunting, but it doesn't have to be. In this blog post, we've outlined the top three sites that offer safe and secure buying experiences for website owners.
From Flippa to Empire Flippers, each site offers a unique platform and a range of services. So whether you're looking to buy a new or used website, make sure to check out one of the above mentioned sites!