When it comes to an online website business for sale, there are a few things that you need to take into account. This blog post is about these things and will teach you how to correctly evaluate a business for sale. By doing so, you'll be able to make an informed decision and get the best deal possible!
In addition, this blog post provides tips on how to get started when evaluating a business for sale. So be sure to read on for all the essential information on buying an online business!
---
What is an Online Website Business for Sale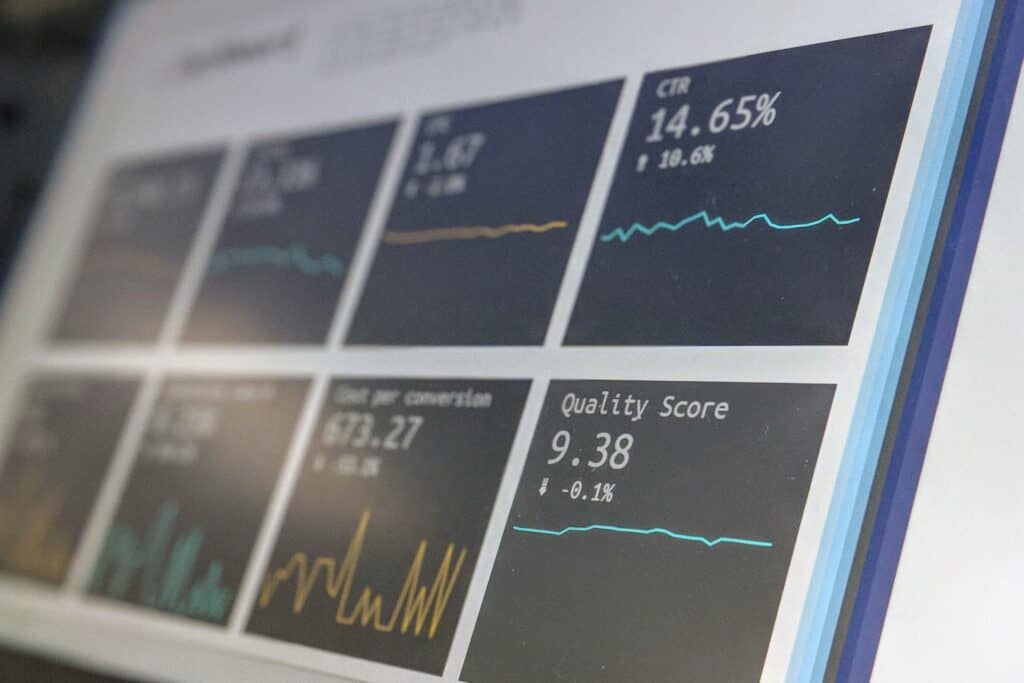 Buying an online website business for sale can be a great opportunity for you. There are a variety of different types of online website businesses for sale, so it's important to know what you're looking for.
Here are some marketplaces to buy an online website business for sale:
---
How to Evaluate Online Website Business for Sale
When it comes to buying a website, it's important to think long-term. That means taking into account the price, the business's potential, and the potential risks. There are different types of evaluation that can be conducted, and it's important to choose the right ones for your situation.
Analyze the website's niche.
Do you have expertise in a particular field? Do you feel strongly about it? Do you possess the necessary abilities to succeed at it?
When you are conducting a website evaluation, these are crucial inquiries to make. Even if you are really thrilled about a website that is up for sale, you should still make an effort to be impartial in your assessment.
Think about whether the specialty is expanding and whether there are any indications that it might be a passing trend. Consider any outside influences that might affect the niche's future. Observe how competitive the niche and its keywords are as well.
Check out the website's traffic.
The traffic of the websites you are considering for acquisition is something you should constantly investigate in depth.
Is there a diversity of sources for the website's traffic? How long-lasting are these resources? How high is the general bounce rate of the website, and how engaged are its users? Is the direction of the traffic trending upward or downward? What types of devices do its users use to access it? Does the website have a keyword ranking? Does it have a solid profile of backlinks? What is the status of the referring domains?
Remember that if you are proficient in user experience, conversion rate optimization, and search engine optimization, a website's flaws may not be a deal-breaker. By utilizing the many free SEO tools that are accessible, you may significantly increase the amount of traffic to a website.
Analyze the penalties for the website.
Analyzing a website's traffic and determining any sanctions it may be subject to go along more or less seamlessly.
Google continuously tweaks its algorithm. Numerous changes concerning low-quality content and smartphone friendliness have been made more recently.
Any website with violations will undoubtedly perform poorly in terms of visitors and, consequently, revenue. The chance may be worth exploring if you are knowledgeable about SEO best practices and are comfortable making the necessary changes to a website.
However, it is still wise to exercise caution and conduct your research. If there are too many problems with a website, it could be difficult to make it look as good as it once did.
Rank the financial condition of the website.
It's crucial to consider the veracity of a website's financial reports and look for patterns when analyzing them. A company might do better during some seasons than others. Additionally, the revenue may be going either upward or downward.
Additionally, you must pay special attention to a company's overhead and confirm that all expenses have been accounted for in the financial records. You must be completely aware of the cost of operating the company.
Analyze how the website functions.
Even if the company appears to be in good shape on paper, you still need to be able to manage it for it to be a wise investment. Do you possess the necessary knowledge and experience? Have you got enough time to run the company?
Businesses without employees or infrastructure can be kept running without spending a lot of time on it. Before making the decision to buy an online firm, you must audit the operations, nevertheless.
Your decision-making method may be perfectly aligned with the site's niche, traffic, and financials, but if operating the business will take a significant amount of time, you might want to look at alternative options.
---
Tips to Get Started When Evaluating a Website for Sale
When it comes to evaluating a website for sale, there are a few key things to keep in mind. Make a list of the reasons you want to start a business online and evaluate the website's features and design.
Are the pages easy to navigate? Are the graphics appealing and user-friendly? Is the site selling what you're looking for? Once you've assessed all of these factors, it's time to compare the pros and cons of each website provider. Do your research and find the right business online for you!
---
Conclusion
When evaluating a website for sale, it is important to first understand what an online website business for sale is. This will help you identify any potential issues with the website before making an offer.
Once you have a good understanding of the business, it is time to start evaluating the website. Here are some tips to help you get started:
Start by analyzing the website's layout, design, and functionality.
Check whether the website is up-to-date and whether the images and content are accurate.
Check the business's online presence and social media profiles.
Evaluate the business's financial statements and analyze whether it meets your investment criteria.
Consider the business's potential for growth