Selling a web business online can be a great way to make some extra money, and there are a number of marketplaces that you can use to find the perfect buyer.
This blog post is about web business for sale and focuses on the three main reasons for selling your web business through a marketplace and provides tips on how to sell your business in the right market.
Whether you're looking to cash in on an existing business or get started with a new one, these marketplaces offer ample opportunity for success. So what are you waiting for? Sell your web business today!
---
Different Types of Marketplaces to Sell and Buy a Web Business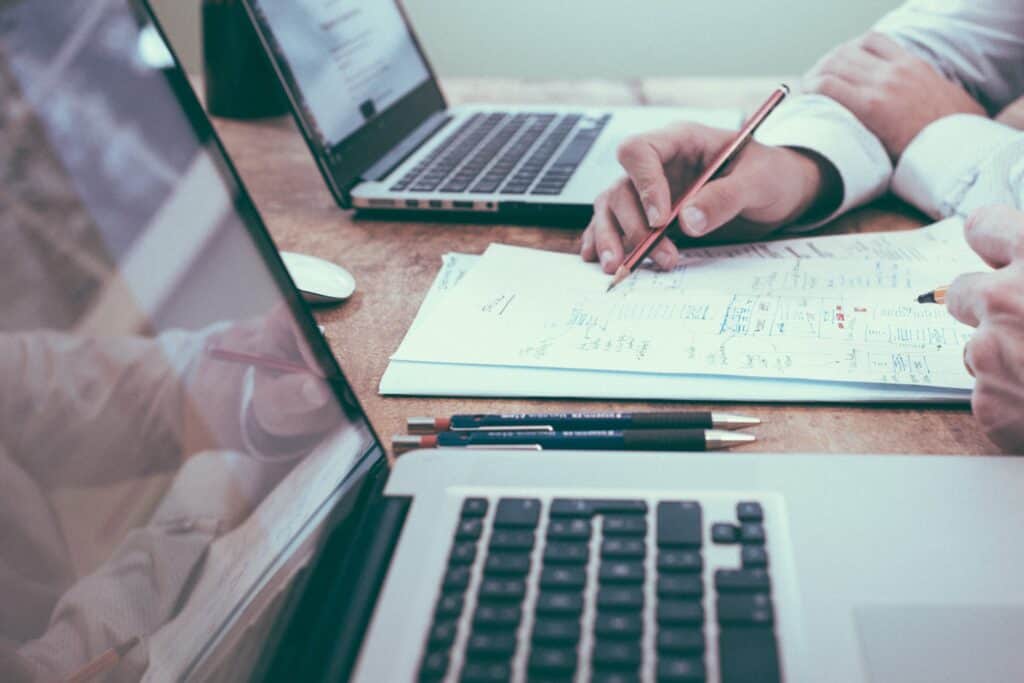 Selling a web business can be a daunting task, but it's definitely possible with the right approach. That's why it's important to choose the right marketplace for you. There are many different marketplaces available, so it's important to do your research and find the right one for your business.
Once you've found the right marketplace, make sure to set up an effective listing and marketing strategy. Make sure to provide great customer service and make sure buyers have a positive buying experience.
Once buyers have made a purchase, make sure to follow up with them and make sure the contract is completed satisfactorily. With the right approach, selling a web business can be a rewarding experience!
---
The Top 3 Reasons To Sell Your Web Business Via A Marketplace
There are many reasons to sell your web business via a marketplace. A marketplace offers sellers a range of benefits, such as increased visibility and search engine optimization.
Additionally, commission rates are usually higher on marketplaces than on selling websites directly. It's also easier to sell your business on a marketplace due to the asier sales process. When selling your web business via a marketplace, it's important to choose the right one.
There are many different marketplaces available, so it's important to research which one is best for your business. Once you've made the decision, start preparing your business for sale by creating a listing and setting up an auction format, if desired. Get started today and see how easy it is to sell your web business online!
Flippa
Since Flippa's start, users have sold more than 38,000 websites. Similar to eBay, Flippa is an open auction website. On your website, everyone can view and place a bid by default. You can also decide to make your listing confidential in order to keep competitors at bay and keep your niche secret.
Fees: $49 for listing, 10% of profitable sales of up to $50,000 (15% if you choose to utilize a broker), and the rest are yours.
The only website with a searchable database of recently sold sites is Flippa. You can look at these for ideas and see how your offers stack up against the final costs.
Empire Flippers
Website broker Empire Flippers specializes in all sizes of internet enterprises. A listing must have a minimum of $1,000 in net monthly profit.
Since its founding, they have generated sales of websites totaling around $245 million.
Fees: Free listing, a portion of the sale
The success commission is based on your company's list price:
2% for firms above $10 million
5% to any companies between $5–10 million
8% for businesses between $2–5 million
12% for firms between a $1–2 million
15% for firms under $1 million
One advantage of working with a broker like Empire Flippers is that prospective clients already have faith in them. They have strict guidelines for both their websites and their sellers. This makes it easier for you to make sure you have everything a buyer would need.
Because a dependable third party has confirmed your numbers, your prospective customers will have more faith in them.
FE International
Professional M&A counsel FE International mostly works with larger e-commerce sites, SaaS providers, and online content providers.
According to its internal sources, FE has executed sales totaling more than $500 million over more than 1,000 purchases. They also boast a remarkable success record of 94.1%. Additionally, FE was selected by Financial Times as one of the Americas' fastest-growing businesses in 2021.
Fees: $0; commission: 14%
FE does not charge a listing fee, but before offering a company for sale on their marketplace, they extensively investigate it. The only cost involved in selling a website through FE International is the commission.
They don't have any published rules, and their commission varies based on the size of the deal. However, the CEO of FE indicated in an interview with Growth Everywhere that their typical fee is around 14%.
---
How to sell a web business online
Start by assessing your business and listing it with the right broker. Empire Flippers is a great option because they have strict guidelines for both their websites and sellers.
Next, create a solid online presence to help attract potential buyers. Create high-quality content that's different from what other businesses are offering, and make sure your website looks professional.
Finally, price your business accurately so you can generate interest from potential buyers. If you're interested in selling your business online, Empire Flippers is a great broker to consider. They have strict guidelines for both their websites and sellers, so you can be sure that your business will be sold accurately and quickly.
There are many reasons to sell a web business online. Maybe you're ready to move on and start something new. Maybe you're looking to retire early and cash in on your business. Whatever the case may be, selling a web business online can be a great way to achieve your goals.
---
Starting Web Business for Sale
It can be difficult to begin a website, but if it is about your interests, you will enjoy the process. Consider first what you want your website to accomplish.
Your aim will define what kind of website you should launch, whether it's to create a side business, share your story, or indulge in a pastime. The content of your website will then be determined by your talents, interests, and knowledge.
These website ideas will give you inspiration whether your goal is to share your interests, showcase your portfolio, or create a professional online presence.
Fashion website.
Beauty website.
Finance website.
Fitness website.
Counseling website.
Self-help website.
Health website.
Music website.
Different types of websites:
Blogs.
Business/Corporate Websites.
NGO /Non-Profit Websites.
E-Commerce Websites.
Educational Websites.
Entertainment Website.
Portfolio Website.
Social Media Websites.
Forums
Web Portals
---
Conclusion
It's clear that selling a web business online is a growing trend, and for good reason. By selling your business through a marketplace, you can reach a wider audience and receive higher prices than you would if selling directly to customers. So what are the Top 3 reasons to sell your web business via a marketplace? Let us know in the comments below!